Blockchain and Ledger Present the 'Lockbox Hardware Wallet'
Unique Security Gadget is Available for Pre-Order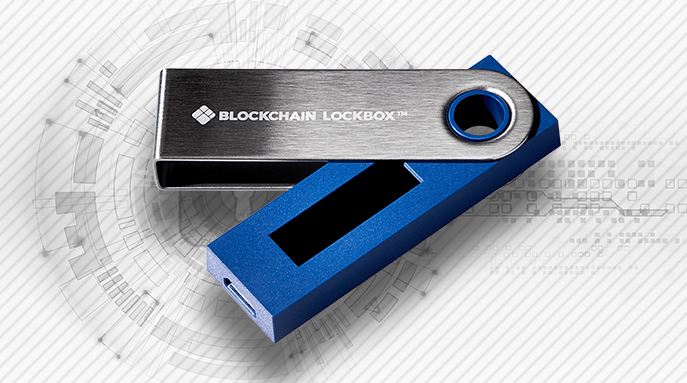 Where else to keep safely keep your cryptocurrencies other than in one of the cold storage devices? And now, one such device is being paired with the most prominent web wallets in the market.
Ledger has partnered up with one of the earliest cryptocurrency web wallet provider, Blockchain, with the aim to produce a unique type of cryptocurrency storing device.
Lockbox Hardware Wallet
Lockbox enables those already using Blockchain's services to control their online and offline digital funds by connecting a web wallet service to a market leading Ledger interface.
A combination of technologies is truly unique as it offers users' a possibility to divide and have an equal amount of control over their funds stored offline and in the web wallet.
A Natural Fit
"The Lockbox is a reflection of what our companies both do best. We've created an elegant software and hardware integration that offers more functionality than previously existed in our space," explained the CEO and co-founder of Blockchain, Peter Smith.
"We're thrilled to offer the Lockbox to Blockchain users so they can easily manage their funds online and offline seamlessly," he added.
"With stories about crypto hacking continuing to dominate headlines, it's obvious that security must be top of mind for all stakeholders in the crypto space," Pascal Gauthier, president of Ledger, emphasized the importance of his company's new product.
"With the combined forces of Blockchain and Ledger, users are truly getting the best of both worlds. Our partnership with Blockchain is the first of its kind, but as two companies hyper-focused on crypto security, it's one that's a natural fit," Gauthier deduced.
"Natural fit" can best be seen when Lockbox users can trade and receive cryptocurrencies in the hardware wallet without being connected, which is a feature by which these companies are looking to differentiate themselves from the rest of the pact.
A Multi-Compatible Device
According to companies, Lockbox is compatible with most mainstream systems:
Windows 7 or higher

MacOS version 10.9 or higher

Linux

Chrome OS
Lockbox is also stamped with FIDO Certification, which is a very useful feature as it means that the device can be used as a security key for Google, GitHub, or Dropbox.
As it is developed specifically to interact with Blockchain's ecosystem, Lockbox isn't compatible, and therefore can't interact with other Ledger products.
A device is accessible with a secret PIN number, while also being secured by a dual chip architecture that's guaranteeing cryptographic protection.
A More Secure Online-Offline Solution
It is widely known that Ledger is a market leader in the hardware wallet production with their Nano S cold storage device spearheading their sales.
When Ledger does something, usually, it turns out to be a success. Therefore, we expect this security gadget to also reach a wider audience.
Pre-order for Lockbox is available on Blockchain's website for $99,99.
Related post: