24/7 Support: Is It a Must-have Feature of a Crypto Exchange?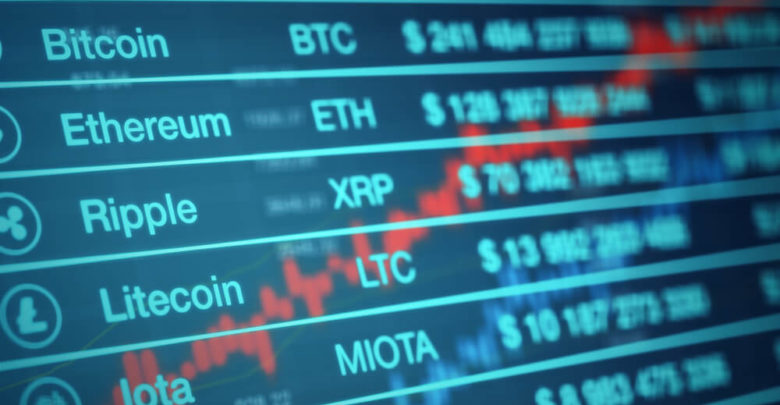 The cryptocurrency world isn't exactly known for its customer service. In fact, the difficulty and dangers of using the platforms are one of the core drawbacks for many people thinking about entering the crypto market. But, there are some cryptocurrency exchanges that offer 24/7 support for their customers. Here, we'll examine if this feature is really necessary for the age of digital currencies and whether you should pick a crypto exchange that offers it.
Customer Support in the Cryptocurrency World
The history of customer support in cryptocurrency has been pretty terrible. Perhaps the most famous event was the Mt. Gox Bitcoin exchange attack that saw over $400 million in customer funds stolen. The company response after the attack was not handled well, and many customers and investors never got their money back. The exchange closed its doors after the attack.
The rise of decentralized exchanges has made this even worse. Most decentralized Bitcoin exchanges don't have any customer support at all. All trades are executed automatically on the blockchain. This is a great technological achievement, but often it leaves people in a lot of trouble.
What Can Go Wrong
When using a cryptocurrency exchange, there are a few scenarios where a lack of customer support can catch you out. The first is when something goes wrong on the exchange. Be it a technical problem, an attack, or a theft. When this happens, the exchanges with a weak customer support system are slow to react and get customers up and running again. This can mean losing access to your funds for days, weeks, or even forever.
It's also very easy to make a mistake as a cryptocurrency exchange customer. Mistyped keys, and incorrect sending addresses can mean that you send your cryptocurrency to the wrong place. On an exchange with no customer support, this means you will lose it forever. Losing your login credentials is also a possibility and could mean you lose access to everything.
With no customer support, you can easily find yourself in trouble with no obvious solution. This is a problem for all crypto traders, but it's especially worrying for beginners.
Things happen quickly in the cryptocurrency world. If you send your coins to the wrong place or make a mistake, the time to fix the issue will likely be very limited. Cryptocurrency exchanges that offer excellent customer support can rapidly resolve these issues and make sure you're back in control of your money and trading again as soon as possible.
How Many Exchanges Have 24/7 Support?
There are now countless cryptocurrency exchanges available, but not many of them offer genuine around-the-clock support. The ones that do are often centralized Bitcoin exchanges with large customer bases that are trying to build a strong brand. Here are some examples of cryptocurrency exchanges that offer 24-hour customer support.
CEX.IO
CEX.IO is a cryptocurrency exchange that prides itself on its strong customer support. It has support staff available 24 hours a day to answer questions and help with problems. The exchange also has a history of taking care of customers and their funds. The CEX.IO help center is where you can search community forums, submit support tickets, search FAQs and suggest future features for the exchange.
Support on CEX.IO is available via email and phone. Overall, CEX.IO is a solid choice for beginner cryptocurrency traders, even those who decided to buy bitcoin for the first time and looking for an exchange with great customer support.
Coinbase
Coinbase is another exchange with distinguished support for customers. Coinbase has a searchable support database for quick self-serve problem solving, as well as 24/7 phone support and email support. Coinbase puts a lot of effort into improving their customer experience. This has led to them becoming one of the most popular crypto exchange in the world for beginners and experienced traders.
The downside of this excellent customer experience is the cost. Trading on Coinbase is more expensive than on other exchanges, particularly using the Bitcoin buy/sell feature. The range of available cryptocurrencies is also limited.
Kraken
Kraken also offers global 24/7/365 customer support. The difference with Kraken to the exchanges mentioned above is that it is live chat support. That means that you won't be able to hop on the phone, but you'll open a chat window instead. They say their customer service representatives offer support for a wide array of languages, too. This support team is supported by a library of FAQs and documentation.
Changelly
Changelly is another widely-known cryptocurrency exchange that provides its users with 24/7 live support. The service is run by highly competent and friendly support staff, but that's not the only aspect of Changelly's support system that has given the platform its reputation as one of the most client-oriented exchanges out there. The around the clock service is backed up with an informative FAQ, a detailed exchange crash course and many other useful tips & features.
This extra attention to detail has definitely helped put Changelly at the forefront of the easiest-to-use and most reliable crypto exchanges.
An Incentive to Deliver Better Service
Exchanges that offer extensive customer service take on a considerable expense to deliver a better experience to their customers. Every phone call, support ticket, or chat window costs the company money in wages. This has the knock-on effect of improving the operations of the exchanges that invest in this. There is a substantial financial incentive to reduce the number of customer support calls to increase profit margins, so these exchanges also invest heavily in ensuring their product user experience is phenomenal.
Exchanges that don't offer a high level of customer support don't have that same incentive. It simply doesn't immediately cost them much money when a customer can't solve a problem.
24/7 Support Is Worth It for Beginners
When getting started with cryptocurrency trading, there are so many things that can go wrong. The technology is immature, and the methods are unfamiliar. This means there will inevitably be problems. With cryptocurrency, problems often mean a loss of your hard-earned money.
When you choose an exchange that values its customers and invests heavily in customer support, you're reducing this risk significantly. The customer-centric exchanges mentioned here, and a few others are quite rare in the crypto world.
There are many factors you should consider when choosing a crypto exchange. But if it comes down to a choice between one with a tried and tested 24/7 customer support team and one without, always select the one with better support. You'll see why when something goes wrong.
---
READ: The Changes in Crypto Regulations Across the World in 2019