Belgium Ports and Abu Dhabi Collaborate to Run a Blockchain-Based Trade Pilot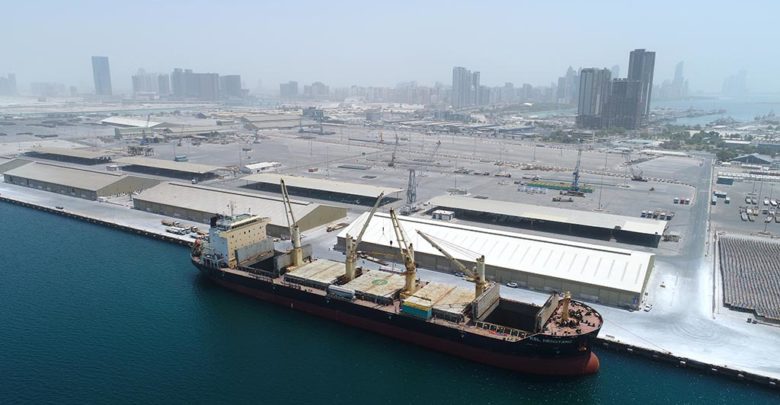 A subsidiary of Abu Dhabi Ports has entered into a strategic collaboration with Belgium's Port of Antwerp to facilitate international trade for a blockchain pilot.
The trial will be conducted by Maqta Gateway and will be using its own blockchain platform Silsal which was launched in June this year. Silsal aims to rule out the inefficiencies present in the shipping industry and connect exporters and importers.
As revealed by the press release, the trial will make the handling of trade documentation easier between Belgium and the United Arab Emirates by "providing full cargo visibility and streamlining trade flows and supply chains."
The main aim of this pilot-run is to discover the best ways by which blockchain systems can be scaled up and utilized in the world trade via sea. The project also aims to bring down the costs of integration. The pilot will run till the end of 2018.
Mohamed Juma Al Shamisi, the CEO of Abu Dhabi Ports, has confirmed it via the press release that this moment is very important both for the company and the world. He believes that this collaboration will provide a reliable, fast and secure trading service worldwide.
He said, "This is an important moment for us as we prepare to implement the first applied blockchain solution of its kind between Abu Dhabi and the world. Our technology experts at Maqta Gateway are working with world-class international partners, such as the Port of Antwerp, to deliver fast, reliable, and secure trade transactions through rigorous development and testing programs."
Not the first One in the Line
It is important to mention here that this is not the first blockchain exploration in the global logistics industry. Various other companies are working in the same direction as well. For instance, the Hyperledger Blockchain Consortium is also focused on the process. Additionally, IBM, FedEx, and Accenture are also working in the similar area.
On the same lines, SUKU, which is a blockchain startup headed by former Deloitte employees, launched an Ethereum and Quorum blockchain-based supply chain platform in September.
Additionally, a lot of shipping executives are also interested in the blockchain. A survey conducted by INTTRA, which is an ocean carrier network, revealed that more than 53% of the 130 executives that were surveyed were interested in the technology.
It would not be wrong to say that blockchain has taken the global shipping and trading industry by storm. A report by Bain & Company and World Economic forum has revealed that distributed ledger and blockchain technology will account to $1 trillion new trade over the next decade.