StellarX is a New Decentralized Cryptocurrency Exchange
You Won't Have to Pay for Trades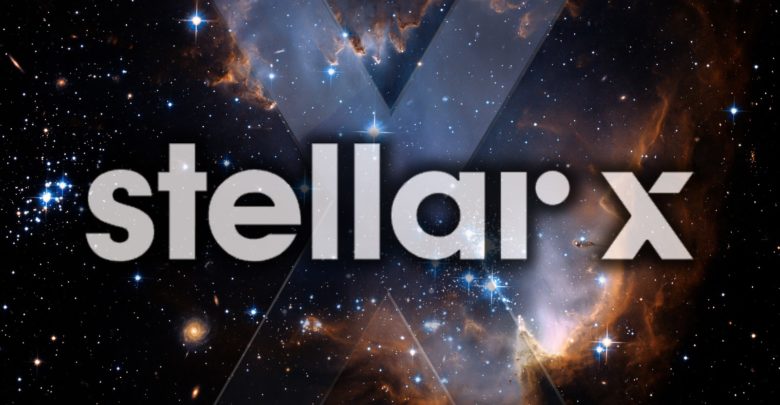 Through their official Medium channel, StellarX brought us an announcement on July 5th about the launch of their decentralized cryptocurrency trading platform.
Now, StellarX Decentralized Exchange (DEX) is live and ready for trades.
But what news does it bring to the industry?
The Differentiation
The team likes to market themselves to be the only absolutely free trading platform in the industry.
The co-creator of StellarX who likes to be called by the name of Christian, explained that legacy exchanges charge per trade, while custodial platforms, like Robinhood, profit from its customers' idle funds, and therefore, are not as free as they market themselves.
Furthermore,  users of Ethereum-based decentralized exchange s (IDEX, EtherDelta, etc.), have to pay for gas, which is getting more expensive by the day.
How to be a Truly Free Decentralized Exchange?
StellarX claims that their platform doesn't charge anything.
"We take no fees and, even above that, we refund all network costs, something no other decentralized exchange can match," declares Christian in the announcement.
He explains that the choice of the right technology made it possible, as Stellar's consensus reaching mechanism requires neither "work" nor "stake," and therefore,  it doesn't use users' capital to function.
Analogically, StellarX doesn't need users' capital to function either.
First Decentralized Exchange With FIAT Support
One of the differentiating factors that sets StellarX apart from the competition is their support for FIAT currencies.
A user can connect U.S. bank account directly to the platform and transfer funds to his account.
At the moment, the exchange supports Euro, Philippine Pesos, Nigerian Naira, Chinese Yuan, Hong Kong Dollar, and the British Pound.
As a bonus, the company revealed that they are looking to list a full suite of Forex stablecoins to the platform in the coming months.
Which Cryptocurrencies Can be Traded?
StellarX already offers the basic cryptocurrencies, such as Bitcoin (BTC) and Ethereum (ETH), for trade, but one can also exchange the following digital assets:
Ripple (XRP)

Litecoin (LTC)

Basic Attention Token (BAT)

Bitcoin Cash (BCH)

Iconomi (ICN)

OmiseGO (OMG)

Salt (SALT)

And others
Two-Way Transparency
StellarX claims that everything meaningful that happens on StellarX is on-chain, and therefore, completely transparent.
The transparency on the platform goes two ways:
Transparency for traders
Tokens on StellarX behave in an expected manner, which means that there are no smart contracts to disclose ownership or to catastrophically fail. Tokenization is handled at the protocol layer from simple templates.
Transparency for token issuers
If the token issuer chooses so, he can see who his customers are and confirm their identity before they interact with his token.
Regulatory Compliance as a Cornerstone for Future Listings
According to Christian, StellarX isn't going to stay focused exclusively on cryptocurrencies.
The company is looking to add other types of assets, such as bonds and stocks, to their trading platform. To be able to do so, StellarX has to comply with the given legal framework.
"Whether you find it wrong or not, it's just a legal fact that banks, corporations, and municipalities have to know who holds their credit, their stock, and their bonds," stated Christian, and explained that StellarX enables issuers to request a KYC before allowing the investor to acquire their asset.
The Glimpse of the Future Development
At the end of the announcement, StellarX lets us take a peek at what improvements are they planning to implement.
Some of the more important ones are:
Fungible path-payment support (i.e., allowing a sender to send token A and specify that the recipient receives it as token B)

A market maker rewards program

Multi-sig support

Non-XLM markets support

In-app deposit/withdrawal support for all tokens via SEP 0006

Universal (optional) KYC via SEP 0009 and 0010

Bitcoin.tax support for Stellar trades
Vitalik Buterin already shared his vision which includes decentralized exchanges as the future of crypto trading, and the one which allows its users to trade for free can certainly become a serious contender for a DEX throne.