Brazil's Largest Brokerage to Launch Bitcoin and Ethereum Exchange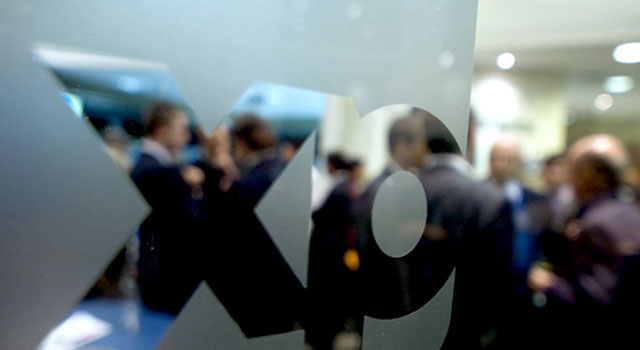 Grupo XP, the largest independent brokerage in Brazil announced that it will launch a Bitcoin and Ethereum trading platform by the end of 2018, as reported by Bloomberg.
The announcement was made by the CEO of Grupo XP and XP Investimentos SA, Guilherme Benchimol at an event in Sao Paulo on September 20. He said that they will integrate Ethereum and Bitcoin into the existing brokerage infrastructure and would help more than three million investors in the country to invest in the asset class. He further highlighted that 3 million Brazilians are investing in Bitcoin, compared to just 600,000 that invest in the stock market.
Benchimol said "I must confess, this is a theme I'd rather didn't exist, but it does," He further said that "We felt obligated to start advancing in this market."
Reportedly, Grupo XP is a conglomerate of various businesses and firms. The new crypto exchange, led by Thiago Maffra, will be launched under the name XDEX and would be backed up by around 40 employees.
Grupo XP currently has an active customer base of 500,000 and has around 120 million in the Reals Brazilian currency under custody. They are planning to control 1 trillion reais by 2020 and are also planning to launch a bank in the near future.
Grupo XP is walking the footsteps of other traditional crypto financial companies. For instance, SBI Group which is a financial services company group in Japan recently launched its virtual currency exchange in June.
Brazil's Stance on Cryptos
Earlier this week, CADE, Brazil's Antitrust Watchdog, also launched a probe into six major national banks Banco do Brasil SA, Banco Bradesco SA, Itau Unibanco Holding SA, Banco Santander Brasil SA, unlisted Banco Inter and cooperative bank Sicredi, looking into allegedly monopolistic policies.
This investigation came after the Brazilian Association for Cryptocurrency and Blockchain (ABCB) said they were abusing their power as financial players by closing accounts of brokerages trading in bitcoins.
The CADE report stated that "the main banks are imposing restrictions or even prohibiting … access to the financial system by cryptocurrency brokerages."
Thus, Brazil's support towards crypto is surprising, as previously, the Brazilian Securities and Exchange Commission had prohibited funds from holding crypto assets in any form. Further, cryptos were even compared to a Ponzi scheme by the head of the central bank. However, the recent development now allows the people to invest their funds in cryptocurrencies abroad.
Related post:
Dubai Rolls Out Blockchain-Based Payment System for UAE Government