Square's Cash App Tops PayPal on Play Store
It's the Most Popular Finance App in the U.S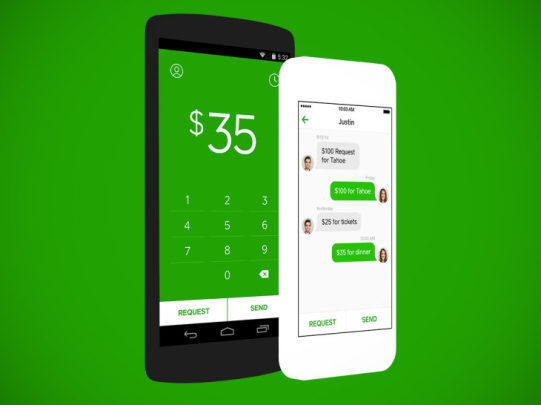 Reportedly, Square's Cash App has beaten all the odds to emerge as the most popular app in the finance category on the U.S Google Play Store, leaving PayPal app far behind.
2018 has been a remarkable year for the Square's Cash App. Notably, the app was quite popular within the millennial market segment, and it is not surprising that it has become the most downloaded finance app in America.
Chillin pic.twitter.com/HnW0ELzvDE

— Cash App (@CashApp) December 9, 2018
The Growth Chart so Far
Earlier in August, Cash App left Venmo behind to acquire the second place on the Google Play ranking and was positioned just behind the PayPal. The app, so far, has been growing with a steady growth rate of 154%. It was at this time that the firm enabled Bitcoin purchasing and selling on its platform for the customers across all the fifty US states.
This led to a notable spike in the growth of the number of users and transactions. Square CFO, Sarah Friar, confirmed that the company is "seeing real growth" after the app started supporting Bitcoin trading services.
It was in the same month that the company recorded a 100% growth in cryptocurrency profits in Q2 and Q1 despite the bear market. However, Square believes that although virtual currencies play a vital role in the growth of future products and the newer versions of the already existing products, it is still not a key monetization driving force. And so, the company believes that their primary goal is to enhance the overall utility of the app.
Jack Dorsey, the CEO of Square who is also the co-founder of Twitter, foresees a future where Bitcoin will be adopted as the most-used internet currency. It is not yet confirmed, but the buzz is up that Square will soon introduce an additional Bitcoin-based functionality like Bitcoin (BTC) payment processing.
A Good Year So Far
This has been a relatively good year for Square when compared to the other firms in the same niche. The firm also enjoyed an all-time high market capitalization in June this year. This came after the firm won a BitLicense from the New York Department of Financial Services.
Related article: