Dubai Rolls Out Blockchain-Based Payment System for UAE Government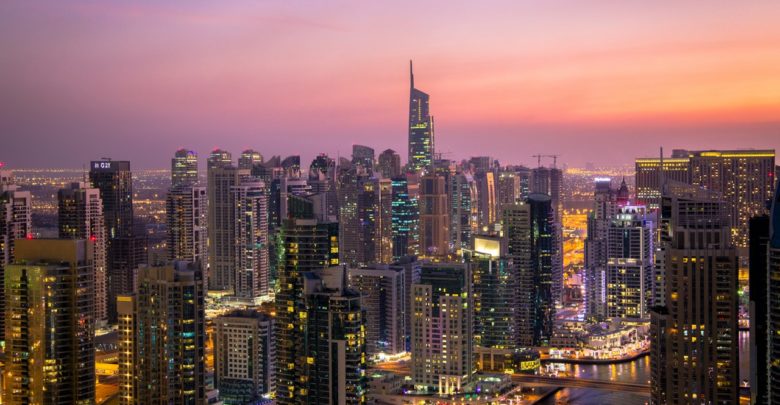 The Dubai Department of Finance, in association with the Smart Dubai Office, has launched a blockchain-based payment system for UAE government.
The payment system makes use of a distributed ledger technology to process and settle the payments in real time, as reported by a local news site Zawya on September 23.
What is the Payment System All About?
The platform is called 'Payment Reconciliation and Settlement' and is created for various government entities like the Dubai Health Authority (DHA), Dubai Police, and others.
Smart Dubai is a strategy launched by Sheikh Mohammed, who is the ruler of Dubai and Vice President and Prime Minister of UAE, in 2014. The program aims to transform Dubai into a smart city, and it was planned that 1000 government services would go smart by 2017.
Zawya reported that the current transaction process in Dubai government is time-consuming, and takes up to 45 days to be completed. The newly launched payment system is already making the headlines, and government agencies like Knowledge and Human Development Authority (KHDA) and Dubai Electricity and Water Authority (DEWA) have already joined the system and have already processed close to five million transactions with this system.
Smart Dubai office confirmed the news, and tweeted:
"Smart Dubai continues to grow through the horizon of success as they launch the 'Payment Reconciliation and Settlement' System today, developed in Collaboration with Dubai Department of Finance as a blockchain-powered upgrade to its financial system.
The Director General of the Smart Dubai Office, Dr. Aisha Bint Butti Bin Bishr, is of the view that blockchain is a promising technology and is sure to attract more investments every year.
She said, "Once again, Dubai was a pioneer in this sector and continues to make progress with the launch of the 'Payment Reconciliation and Settlement' System, which falls in line with the ambitious Dubai Blockchain Strategy, launched by His Highness Sheikh Hamdan bin Mohammed bin Rashid Al Maktoum, Crown Prince of Dubai and Chairman of the Dubai Executive Council. The Strategy seeks to increase government efficiency by transferring 100% of government transactions to the Blockchain network."
Wesam Lootah, the CEO of the Smart Dubai, sounded excited about the new system and highlighted its advantages. He said, "The new and advanced 'Payment Reconciliation and Settlement' System offers Dubai Government entities many significant benefits… Besides enabling near real-time reconciliations and settlement, the System eliminates friction from financial processes through automation and minimizing human intervention. It allows for clear visibility of funds; immediate disputes and claims resolution; transparency and immutability of financial records."
Dubai and Blockchain Technology So Far
It is important to mention here that Dubai has always been blockchain friendly. Recently, they also launched the world's first court of blockchain which is responsible for handling the judicial processes and improving the efficiency of the legal ecosystem.
Further, the region also plans to introduce the world's first blockchain-powered government by 2020. Additionally, Sheikh Mohammed announced that more than half of the government transactions on the federal level will be conducted using blockchain technology by 2021.