Hong Kong Makes it Easy for Blockchain Professionals to Find a Job in the Country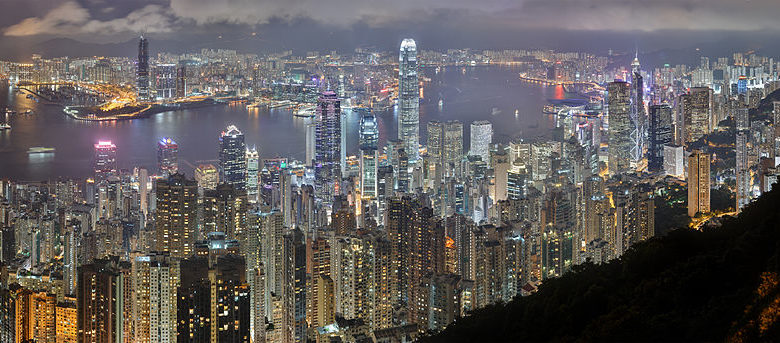 Hong Kong appears to be high on the blockchain technology. The country has introduced new policies to attract blockchain professionals.
The government recently released a list of 11 professions it thinks are crucial for the country's development. The first of its kind list includes :
"Innovation and technology experts in, but not limited to, the following fields:
(i) pharmaceutical and life science/biotechnology;
(ii) data engineering (e.g., data mining/data analytics), artificial intelligence, robotics, distributed ledger technologies, biometric technologies and industrial/chemical engineering, etc.; and
(iii) materials science/nanotechnology."
The list also mentions 'Experienced professionals in Fintech,' which covers blockchain and similar technologies.
Quality Migrant Admission Scheme (QMAS)
The country is attracting candidates by making immigration easy under the Quality Migrant Admission Scheme (QMAS).
Established in 2006, the scheme covers nationals over the age of 18. However, there are a few exceptions as well. QMAS follows a quota system that allows the selection of 1,000 candidates who have the potential to improve the country's economy.
Matthew Cheung Kin-chung, Hong Kong's chairman of the Human Resources Planning Commission, stated:
"Hong Kong welcomes talents from all over the world with valuable skills, knowledge and experience to work here, bringing their talent into full play and further developing their careers."
The Application Procedure
Applicants have to go through tests and screenings to help judge their capabilities. They are first tested under an 'Achievement-based Points Test' or a 'General Points Test.' The test is said to be quite complex, however blockchain specialists will have an advantage in the form of 'bonus marks.'
In addition to this, applicants will also have to provide documents proving financial independence and educational background. While a university degree is required, the program also offers exemptions if a candidate has a proven track record but no formal degree.
Moreover, applicants can enter the country without having to secure an offer of employment. This separates the visa from other work visa categories where candidates must first ensure a job before applying for a visa.
Hong Kong – The Next Blockchain Hub?
Hong Kong might not appear to be very fond of ICOS and cryptos, but it's definitely a fan of the technology.
The country is about to launch its first blockchain trade finance platform, and with its attempt to attract more blockchain experts, it's safe to say that bigger things are in store.
Did you find this article helpful? Don't hesitate to share on Facebook and LinkedIn to let your network know!