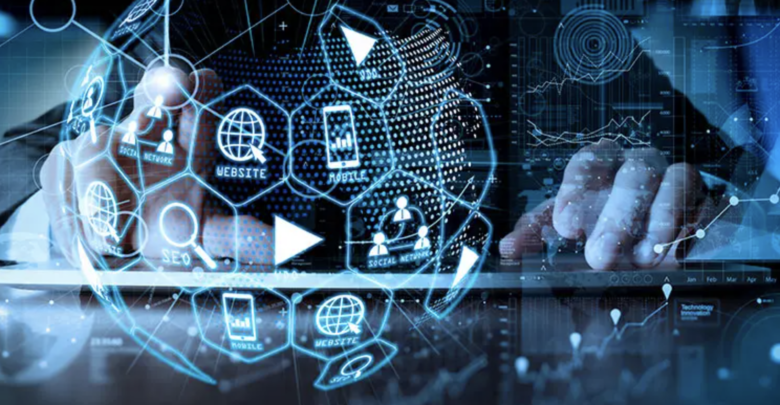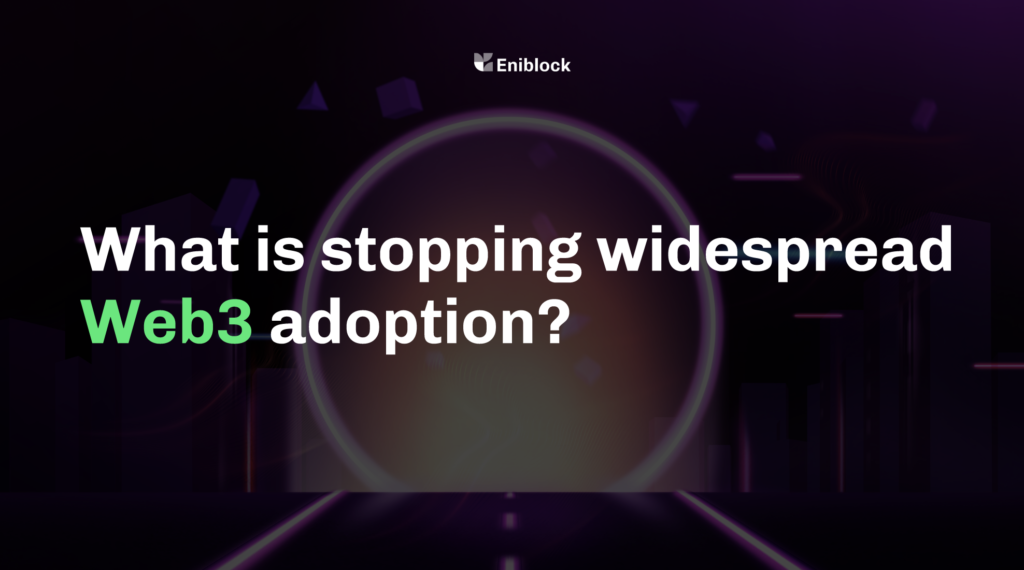 Some people have long been awaiting the mainstream adoption of Web3, as many believe it will enhance the digital world as we know it. But the Web3 space is raising many questions and not providing enough answers. Some wonder if there's any real value in Web3. Others even claim it's a passing trend. So maybe the most pressing question is what's actually stopping it from going mainstream.
Let's take a look at the six barriers standing in the way of mass adoption, and how we might solve them.
1. Lack of real utility
A key issue slowing down greater adoption of Web3 is the lack of utility.People are having a hard time understanding how they can benefit from Web3as it stands. And this happens in almost every dimension of Web3: NFTs, crypto, the metaverse, DeFi, etc. These all suffer from a severe case of "A lot of pain, no gain."
But trust us, utility is coming. Sure, it may not be coming as fast as we all want it to. But we're walking down a path of trial-and-error that will eventually uncover the real and exceptional value behind Web3. It's only a matter of time before utility becomes so evident and tangible that the widespread audience takes a genuine interest in it.
The NFT space, although very criticized, is probably the most advanced in terms of utility. Non-fungible tokens are already being used in multiple ways, providing unparalleled value, for instance, as secure alternatives to traditional event tickets. They are also doing wonders for the gaming industry and the creator economy.
If you want to learn more about some of the best NFT use cases beyond collectibles and gaming, check out our last blogpost.Top 10 NFT use cases across industries
To solve the utility issue and create real traction, Web3 needs the big companies involved, which there are many, to go above and beyond to build better tools and the necessary infrastructure to turn promises into reality. It's time to make incentives clear to get people on board.
2. Unsound UX and UI
Ultimately, using Web3 should be as easy as logging into social media, messaging on WhatsApp, or sending an email. However, at present, the overall Web3 user experience (UX) and user interface (UI) are definitely two major obstacles. It's safe to say we're around the Windows '98 era of Web3: it's far from being intuitive and user-friendly, and its look and feel just don't seem right. The ecosystem overall, especially the tools, is complex and shaggy, slowing down adoption and retention significantly.
We see metaverse platforms bringing back pixelated graphics that look like they were designed in the early 2000s. Immersive virtual experiences require uncomfortable and expensive VR headsets. Crypto wallets demand users to jot down 24 words to protect their wealth and encourage them to send assets to impossibly long addresses — which aren't precisely user-friendly.
How many of you have tried to add a network to your MetaMask wallet? Do you know the chain ID of different chains out there? Do you know what RPC is? If you are a developer or someone who has done all this before, it may seem easier to you. But the truth is, we have just accustomed ourselves to these bad user experiences.
Think about the users, the ones who aren't geeks. Do you think MetaMask provides a good user experience to them? And this has absolutely nothing to do with its UI. MetaMask's UI design is pretty good and yet the user experience is bad. And it's not their fault either, it's just how things in Web3 work at the moment.
This just makes things incredibly cumbersome and confusing for users. Even those who find the Web3 space interesting sometimes feel discouraged by the complexity, friction, and poor design of dApps, wallets, and exchanges, to name a few.
So, while the focus on building decentralized products is excellent, developers and creators should strive for a seamless and user-friendly experience that feels kind of like Web2. A good user experience is critical to ramping up adoption, so it deserves immediate attention.
Eniblock is building a wallet truly designed for mass adoption. Take a look at our unique value proposition and visit this page for more information.Learn more about the Eniblock Wallet
3. Lack of interoperability and collaboration
Interoperability is a hot topic in Web3 as well. It refers to how blockchains interact with one another; without it, the space risks fragmentation and further delay in adoption.
The current framework of Web2 technology relies on centralized databases that are vulnerable to modern malicious actors. Single servers are becoming easier to hack as cyber criminals come to understand technology that is reaching obsolescence. By decentralizing the web and working towards the integration of Web3 into the internet, we can build up security and trust in our use of the web.
Web3 interoperability enables users to access the plethora of available applications across different chains without ever leaving the decentralized space. This is essential to giving the freedom of mobility to users while maintaining the security that is expected from blockchain technology.
Greater interoperability would enable users to interact with or transfer assets between blockchains and ecosystems in the same chain. And this is essential because siloed assets and tools are not convenient. Imagine being able only to email your friends who also use Gmail and not those who use Hotmail.
So, whether in business or just for fun, to foster adoption,Web3 needs more collaboration between projects and interoperability across blockchains, making it easy for users to transact and interact seamlessly regardless of the blockchain they use.
4. Security and Privacy
Most people still don't feel Web3 is safe or private enough. And to a certain degree, they are right.
Only recently, companies have closed that gap of Web2 security. Web standards have been agreed upon, browsers have aligned with standards, payment methods have been standardized, and anxiety levels have started dropping. SSL security has become the norm, and multi-factor authentication has become a recommended way to preserve access.
Web3 still doesn't have very secure standards. Users rely on their wallets to protect their private keys and connect to blockchains through centralized companies (e.g. Binance). Many of those wallets come as browser extensions, bringing with them inherent security challenges.
But even beyond its wallet and access, blockchain is a jungle: unvetted and unaudited contracts, unverified operators ready to rug pull your hard-earned ETH, and plenty of pitfalls making Web3 dApps feel like the wild west.
So, to foster wider adoption, Web3 projects need tolay the right security foundations. Web3 builders, whether well-established enterprises or rising startups, play a crucial role in safeguarding against risks.Security by design is essential when developing Web3 systems, and these principles should encompass the entire infrastructure and incident response processes.
A consensus around regulation in Web3 is probably the biggest missing piece of the puzzle. The waters are split between those who advocate for a truly decentralized Web3, with no government or central authority interference and those who believe that the space could benefit from a set of rules and standards defining its essential aspects.
There is currently no harmonised regulatory framework governing crypto-asset activities and services in the EU. This might change with the finalisation of several regulatory initiatives at European and international level that will lay down the broader regulatory framework under which crypto activities are allowed, and how banks should manage the risks they pose. Within the EU, the Council presidency and European Parliament recently reached a provisional agreement on the markets in crypto-assets(MiCA)proposal, which will bring crypto-assets under a regulatory framework.
On the other hand, France, after becoming one of the first countries to authorize the registration and transfer of unlisted securities using blockchain technology, has adopted an innovative legal framework on law on Business Growth and Transformation, the so-called PACTE Law, governing initial coin offerings (ICOs), digital assets (actifs numériques) and digital assets services providers (DASPs or PSAN, prestataires de services sur actifs numériques) with the aim of being at the forefront of the blockchain technology.
However, the existing regulatory frameworks apply inconsistent treatment to crypto transactions and fail to provide clear guidelines. On top of that, authorities worldwide are trying to use traditional legal standards for Web3, making it evident that most governments still don't understand the nature of this unparalleled ecosystem.
A more united front is needed to address and overcome the issue of regulation around Web3.Still, as an emergent technology, it will probably take some time before all the pieces fall into place.
One of the greatest barriers to entry for web3 is education, and this presents a fundamental problem: The web3 space moves at a speed most educational institutions simply can't match. The curriculum evolves almost daily as builders continue to redefine what's possible using blockchain technology.
This is just one reason why we've build M3TASERVE. M3TASERVE is an initiative launched by the serial entrepreneurs Charles Kremer (Eniblock's CEO) & Sébastien Borget (The Sandbox's COO) to empower decentralization. The lack of talent and resources is a stumbling block in the growth of Web3 technologies. With this initiative we aim to support and accelerate the development of decentralized platforms and applications in the Web3 ecosystem and provide free access to high-quality web3 technical education.
We're looking forward to seeing what Web3 education will look like 10 years from now, and we're proud to set the first stepping stones in this regard. Web3 will only become mainstream with education at its heart.
Learn more about the Web3 bootcamp M3TASERVE
Closing thoughts
The widespread audience does not care about Web3 right now because Web3 does not care about them. We need to stop building for the crypto savvys and technically experienced people and start building for a diverse global user base. Putting utility, interoperability, UX/UI and security at the core of everything.
We went through the same cycle when the internet came out. It was challenging to wrap our heads around it. It took time. But eventually, it became a natural and seamless part of our everyday lives.
We're convinced the same will happen with Web3 — That's what Eniblock is all about, accelerating adoption by abstracting out the technical aspects of Web3 and making it so seamless that everyday entrepreneurs, businesses and users can enjoy the benefits and incentives of blockchain without the friction.
Do you want to bring your business to Web3? Contact Eniblock Team