Bank of America Wants to Develop a Secure Crypto Storage System
They applied for another blockchain patent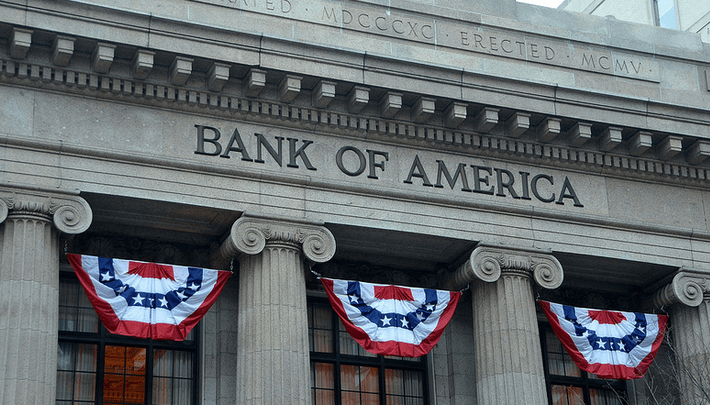 Reportedly, Bank of America, also known as BofA, recently applied for another patent application to develop a secure cryptocurrency storage system.
The patent document was published by USPTO (US Patent and Trademarks Office) on August 23. Entitled as 'Blockchain Encryption Tags,' it is about a system which would help in storing and recording cryptocurrency-related transactions handled by enterprises.
This new system would ensure the security of blockchain networks by encrypting and connecting data units to the certain blockchain.
What is This New Patent All About?
The Bank of America first applied for the patent on April 18, this year and had already researched enough on the protection of private keys. The patent provides specific details on how a computing device would help in managing blockchain encryption tags and is in continuation with the previous project proposed by Bank of America for the development of a cryptocurrency online vault storage system in 2014.
The main aim of the patent is to increase the use of cryptocurrency among the general public while also ensuring that they keep their funds in banks rather than securing them with their own private keys.
According to the authors of the patent:
"Enterprises may handle a large number of financial transactions on a daily basis. As technology advances, financial transactions involving cryptocurrency have become more common. For some enterprises, it may be desirable to securely store cryptocurrency."
50 Patents and Counting
Surprisingly, the Bank of America has always been a frontrunner in blockchain technology and has applied for various patents so far. To be exact, BofA has filed 50-blockchain related patents so far, starting from June 2018, even beating out IBM. But when it comes to cryptocurrency, the bank has always been skeptical about it and has often criticized Bitcoin on multiple occasions by describing it as a troubling blockchain system.
Additionally, the bank doesn't allow the users to purchase cryptocurrency using Bank of America-issued credit cards. Also, the bank believes that the rapid adoption of cryptocurrency might prove to be a threat to their business model.
The Rising Number of Blockchain Patents
Various corporate giants like IBM and Walmart have joined the race of applying for patents. Earlier this month, IBM applied for a blockchain-patent that aims to ensure transaction compliance through nodes data, as revealed by a document provided by USPTO.
On the same lines, Capital One, a financing company, also filed a patent to develop a blockchain-based system that would authenticate users and make it easier to follow the regulatory process and meet the security requirements, like KYC (Know Your Customer).
Related post:
Blockchain and Patents: Is It Time to Start Filing Applications?