The man behind EOS – Brendan Blumer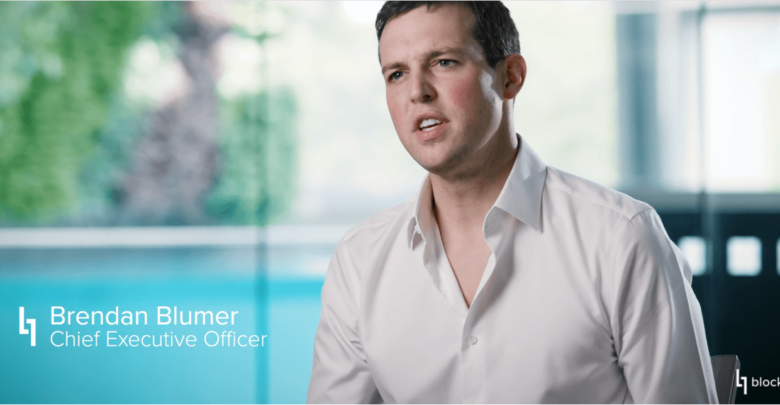 One of the wealthiest people in cryptocurrency – and only 32 years old. Brendan Blumer has risen to the heights of his industry out of a unique penchant for innovation that he has demonstrated since his youth. As the CEO of Block.one, he currently occupies a pulpit wielding considerable influence over the direction of innovation in cryptocurrency; and he enjoys the accompanying renown.
How did Mr. Blumer climb to the zenith of his chosen industry at an age when most of us are still just beginning our careers?
High School
Like many of us as teenagers in the 21st century, Brendan found a home in the engrossing worlds of massive multiplayer games like World of Warcraft and Everquest. Except Brendan didn't just concern himself with in-game dominance. His entrepreneurial zeal resulted in a unique and ambitious business plan to turn virtual in-game assets into real capital. At only 15 years old, a high school student in Cedar Rapids, Iowa, he developed a website called Gamecliff to sell items and characters from different online multiplayer gaming spaces.
I'm sure quite a few of us look back at all the hours we devoted to gaming as teenagers and wonder what we could have achieved if those hours were spent doing honing a practical skill. Well, Brendan clearly saw something most of us didn't and capitalized on his gaming experience.
In 2005, Gamecliff was acquired by IGE. The company was moved to Hong Kong, and so was Brendan – relocated to serve as the head of Gamecliff's operations – still only 18 years old.
Building marketplaces
Again, Brendan identified a market without a marketplace in online gaming. In 2007, he founded a marketplace for MMORPG avatars and called it The Accounts Network. The first of its kind, the website imbued "millions of different in-game states" with quantifiable value. In the form of Gamecliff and Accounts.net, Brendan showed a raw capacity to identify those virtual areas ripe for capitalization and in need of a systematic marketplace. Just three months after the site's foundation, the innovation resulted in a revenue of $1 million per month and The Accounts Network swallowed 75% of market share.
In 2010, Brendan's entrepreneurial gaze turned towards real estate markets in Asia. He identified a hole in the market's ability to give consumers an accurate picture of properties available. So, he built an online platform called Okay.com that would provide property-seekers in Asia with a reliable platform to buy, rent and sell a property. The platform not only sought out to benefit consumers, but it gave real estate consultants a space to facilitate transactions with their customers.
In 2013, Brendan headed a team of tech entrepreneurs in the creation of ii5, a software development company that specializes in Asian markets with a concentration on software solutions in Asian real estate. The company trains and supports Indian realtors in software development for real estate.
Cryptocurrency and a career apex
In 2017, in a concerted effort with the software programmer Daniel Larimer, Blumer founded Block.one, an open source software publishing company. The company provides open source communities with the capacity to disrupt traditionally centralized business models. Block.one specializes in high-performance blockchain technologies.
In May of this year, Block.one made headlines in the global financial news for its astounding $4 billion ICO, which raised more money than any of the year's IPOs on the stock exchange. In addition to being the most valuable ICO of its kind in 2018, the startup managed to it before the actual launch of its product on June 1st. The capital came pouring in due in part to the hype generated around the startup, but it was also a result of the reputations of its founders; namely, Brendan Blumer. His success in the past was taken as a very good indicator of the startup's potential, and many commentators assume that strong faith in his and Larimer's abilities drove high investment – even though investors were not even aware of how their capital was going to be used.
The company's first project, EOS, is a platform that aims to provide decentralized application hosting, smart contract capability and decentralized storage of enterprise solutions with the intention of solving scalability failures inherent to cryptocurrencies like Bitcoin and Ethereum.
Ultimately, EOS, if it achieves the success envisioned by its founders, could facilitate the greater adoption of cryptocurrencies and blockchain powered technology across a variety of industries.
Brendan Blumer's renown is bound to expand, whether Block.one succeeds or fails to deliver in proportion to its massive ICO. After drawing 4 billion dollars of investor capital and getting a spot on John Oliver's Last Week Tonight, the pressure is on Mr. Blumer to reap success with Block.one as he has elsewhere.
Image credit: Block.one
Related article: