Associated Press Forms Partnership with Blockchain Company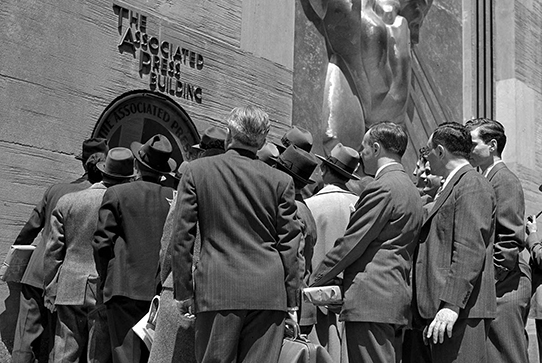 In a move to find new ways to manage intellectual property rights of its content, Associated Press has opted to harness the power of Civil's blockchain solution. AP aims to create new ways for the news agency to ethically distribute as well as share its content and Civil's blockchain technology offers the perfect solution.
Civil is a fast-expanding network of technologists and journalists. Many of the people working with the firm started their career with The Guardian, New York Times, New York Magazine and other world-renowned publications. The idea behind its technology is to create peer-to-peer exchanges of valuable information.
It allows AP, who are already involved in news sharing online, to share its content and keep track of how it is used. At the same time, other news agencies will be given the right to access and use AP's content. Civil will automatically issue an AP approved license to any connected newsroom. Using Civil, both AP's international and national news as well as other content distributed by AP will now be shared on Civil's sharing platform to allow other news agencies to gain access legally.
This particular content licensing partnership was announced on 28th August. It could spell the beginning of many more news and content related services seeking blockchain solutions for content management, sharing and tracking legally by using blockchain technology.
Civil Tokens (CVL) – Token Sale 18th September
There is a voting system in place that uses CVL tokens to help etch out bad information and vote positively for news and journalism that is newsworthy. The tokens can also be used to encourage journalists and others publishing news by advising on how to improve.
AP will own its own CVL tokens on the Civil platform. This will allow them to make sure that those sharing their news enable AP to ensure the accurancy of news and opinions. This means the company is likely to have a Benefactor status, which is the top level. From $10,000 to $2,000,000, this allows the Benefactor to support newsrooms, and start new journalism projects.
There are two further levels to join CVL. $10.00 to become a participant allowing voting for/against newsrooms. Participants can earn CVL and pay their favourite journalists in CVL, which can be converted into cash. Contributor comes at the cost of $1,000 to $9,999 allowing the person to start a newsroom or back one as well as challenge other newsrooms.
Civil token sales have not yet started, but the tokens will run on the Etherium network. The blockchain start-up will be commencing sales of its token on 18th September.
Image credit: Crowd views a teletype printing out news in the window of AP's world headquarters at 50 Rockefeller Plaza in New York, May 10, 1940. (AP Photo)
Related post:
It's Official: Everipedia Debuts and Plans to Reward Users with Crypto Tokens