FDA to Use Blockchain Technology to Improve Food Safety
Spread of E. coli concerns has sparked concerns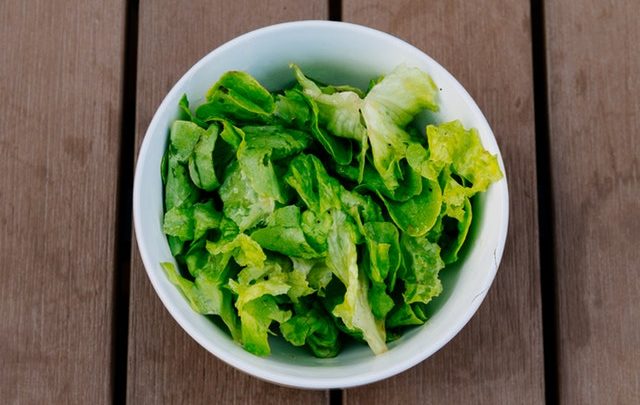 "CDC, public health and regulatory officials in several states, Canada, and the U.S. Food and Drug Administration (FDA) are investigating a multistate outbreak of Shiga toxin-producing Escherichia coli O157:H7 (E. coli O157:H7) infections linked to romaine lettuce from the Central Coastal growing regions in northern and central California."
This message read on the Centre for Disease Control and Prevention (CDC) website. The disease E. coli is back on the news, and this time it's in the U.S.
More About the Outbreak
According to the latest reports, the outbreak is connected to romaine lettuce, most commonly grown in California. The Centre for Disease Control and Prevention (CDC), in fact, issued a written warning against the consumption of romaine lettuce.
It said:
"CDC is advising that U.S. consumers not eat and retailers and restaurants do not serve or sell any romaine lettuce harvested from the Central Coastal growing regions of northern and central California. If you do not know where the romaine is from, do not eat it."
Given that the disease can be dangerous as it spreads quickly, the Food and Drug Administration (FDA) has decided to use blockchain technology to keep a track on romaine lettuce.
What's The FDA Planning?
Dr Scott Gottlieb, the FDA commissioner, confirmed that the agency had employed the services of Frank Yiannas, the vice president of food safety at Walmart to introduce the blockchain technology into the mix.
He said:
"We have a guy starting… the former head of food safety at Walmart who is going to be coming to the FDA to help us put in place among other things better track and trace using tools like blockchain maybe to even do track-and-trace on the food supply chain."
Yiannas will serve as the foods and veterinary medicine deputy commissioner and work on new and improved track-and-trace tools. He's experienced in the field as he has helped Walmart deploy blockchain technology to track leafy greens.
The Role of Technology
Gottlieb highlighted the importance of technology in tracing the primary cause of such outbreaks so that it can be constrained. Moreover, he also emphasized how the use of blockchain could help reduce blanket warnings as they affect everyone involved and not just the cause of the issue. This is important since the disease typically spreads from one farm or sector.
Blockchain technology would provide more details (in real time) about the product, including origin, to improve the supply chain and help identify the cause of the outbreak.