India's First 'Blockchain District' Will Support Startups
Business Giant, Tech Mahindra, to Partner with a State Government to Work on Blockchain Technology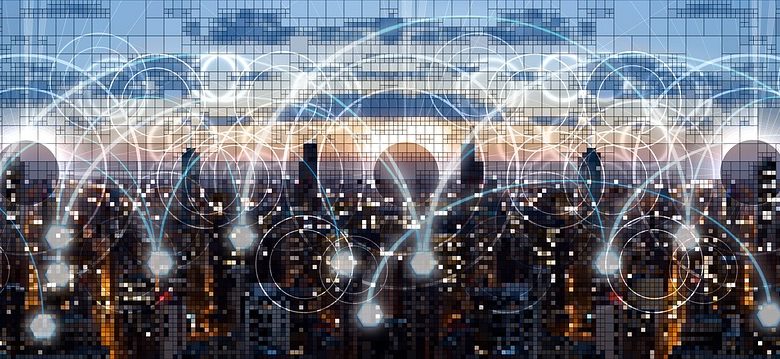 India is one of the fastest growing nations in the world with its economy now growing faster than China's.
It has a vast number of tech industries as well, which is why it is no surprise that one of the country's state governments is considering to introduce blockchain into the system.
This will not be the first time that a government is planning to use blockchain to streamline the system and make things more secure. We recently covered about Catalonian government's plan to make use of blockchain technology, and now India is jumping on the bandwagon as well.
India's First Blockchain District
Tech Mahindra, a home-grown tech giant, is joining hands with the Telangana government to provide blockchain startups with a dedicated district in the Telangana capital Hyderabad, according to a report published by Economic Times.
This will not only help blockchain find more success in the country but also push people to invest in the field.
A Memorandum of Understanding was signed between the tech giant and the state's IT department on Friday to seal the deal.
This will be a very important opportunity for Tech Mahindra, as it will be India's first blockchain district designed specifically to support blockchain startups.
Many say this is also India's attempt to accelerate growth, as the country intends to strengthen all its sectors, including tech sector, which employs a large number of people and also brings a considerable amount of money to the country by exporting software abroad.
As per Inc24, the government will be responsible for providing the infrastructure and creating policies to support blockchain startups. On the other hand, Tech Mahindra will provide technological skills and expertise related to the blockchain.
Moreover, the company is also expected to come up with a blockchain platform soon, already known as the Eleven01 protocol.
The company is already working with international companies to strengthen the Indian blockchain market.
Not The First Indian State to Consider Promoting Blockchain
Andhra Pradesh, one of the country's biggest states and Telangana's neighbor, recently announced an initiative called Fintech Valley Vizag. The concept is designed to introduce a blockchain ecosystem to the market.
In addition to this, both these states are also working on using blockchain to improve land registry system and introduce a digital network.
India has an overall friendly posture towards blockchain, as it's been implementing the technology in other sectors as well, such as the counterfeiting of fake drugs. The country is still waiting to hear however if the government will lift the ban on crypto trade.