The SEC decides to postpone Bitcoin ETFs decision
Community continues to provide positive feedback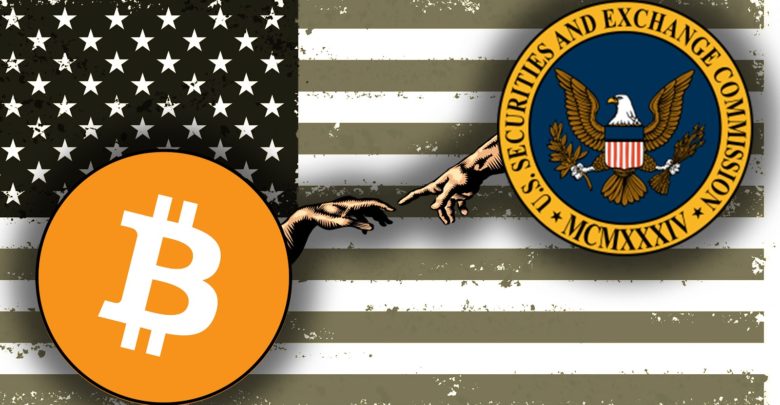 Since our last coverage the Bitcoin (BTC) Exchange Traded Funds (ETF) application for the U.S. Securities and Exchange Commission (SEC) approval, the sentiment towards the cryptocurrency market has changed a lot.
Bitcoin has broken through the $8,000 with authority, and the positive sentiment is slowly crawling back into the minds of investors.
Nevertheless, the long-awaited SEC decision about the VanEck and SolidX Bitcoin ETFs rule change proposal, scheduled for August 10th, was postponed.
The Timeframe is Prolonged, But the New Date is Final
The official announcement, published in the Federal Register Volume 83, states: "The Commission shall issue an order approving or disapproving the proposed rule change not later than 180 days after the date of publication of notice of the filing of the proposed rule change.
The Commission may extend the period for issuing an order approving or disapproving the proposed rule change, however, by not more than 60 days if the Commission determines that a longer period is appropriate and publishes the reasons for such determination.
The proposed rule change was published for notice and comment in the Federal Register on January 24th, 2018. July 23rd, 2018, is 180 days from that date, and September 21, 2018, is 240 days from that date."
The SEC went on to explain the postponement: "The Commission finds it appropriate to designate a longer period within which to issue an order approving or disapproving the proposed rule change so that it has sufficient time to consider this proposed rule change. Accordingly, the Commission designates September 21st, 2018, as the date by which The Commission shall either approve or disapprove the proposed rule change," the official statement concludes.
The Community is Intensely Supporting the Rule Change
Meanwhile, the SEC received a lot of positive feedback through the public opinion section on their official website.
The Associate Analyst at Ernst Young, Christopher J. Brodkey,  explained that "Creating regulations for crypto ETF's allows for certainty and reliability to emerge in a market that desperately needs it. As the rise of crypto use-cases becomes more prolific it is of the utmost importance to the crypto community, as well as in the best interest of the United States financial system at large, to engage in drafting regulations to mitigate fraud, corruption, and dubious practices," he deduced before concluding that the SEC, coupled with other levers of regulation such as FINRA, hold the largest opportunity to propel cryptocurrencies to new all-time highs by shoring up uncertainty in the market.
In accordance with all the positive comments received, the unnamed source from the SEC unofficially stated to the theicojournal.com that we can expect a positive outcome in September, or if the decision gets strung out a little further it is merely a matter of a few "dotted I's and crossed T's" before the finalisation of the regulatory language.