Cryptocurrency-Related Ads are Back on Google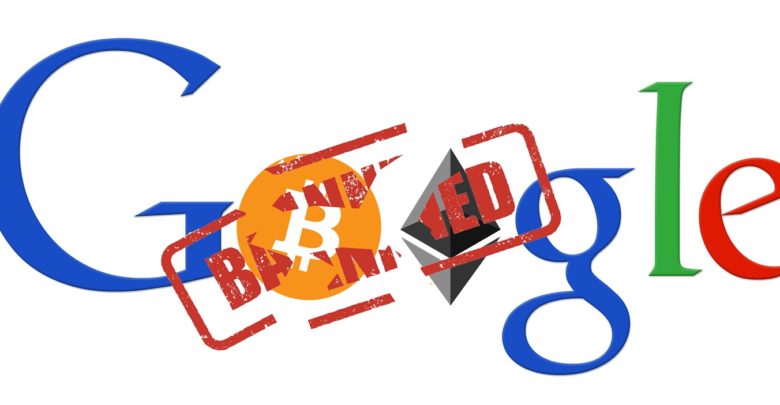 The tide among the internet giants seems to be turning as the main companies change their stance towards cryptocurrencies. After Facebook lifted their cryptocurrency Ads ban, the other leader, Google, has silently done the same.
Has Google Ever Implemented the Ban?
The latest update on Google's policy dates back to March 2018, when the company announced that cryptocurrencies and related content, including but not limited to initial coin offerings, cryptocurrency exchanges, cryptocurrency wallets, and cryptocurrency trading advice, will not be able to advertise themselves, starting with June 1st.
The official statement from Google read that advertisers will need to be licensed by the relevant financial services authority in the country or countries they are targeting, ensure their ads and landing pages comply with all AdWords policies and comply with relevant legal requirements, including those related to the complex speculative financial product.
Of course, the crypto-based businesses could not fulfill these requirements, and their Ads were prohibited from the platform.
Searching through Google today showed us quite the opposite, as the Ads for Coinbase and eToro trading platforms appeared on the first page, meaning that something in Google's policy has indeed changed, only without any previous announcement.
However, the recent Facebook practice showed that, even though cryptocurrency-related businesses can publish advertisements, the ICOs are still looked upon with a dose of suspicion, and Google is expected to act accordingly.
The Majority of the Crypto-Community Hails the Change
The cryptocurrency community on Reddit was already expecting the U-turn and welcomed it with acclamation.
"After Facebook, Google does too," said Redditor Steven81. "Even google search trends (for Bitcoin) seems to have bottomed, finally, after months and months of falling. Manipulation or not, the way this bear-market started (Ads ban, Korea ban) may also be the one to end it (restart of Ads, Korea is back)," he stated his hopes.
"This is good news," the Reddit user karmakyoto, who is allegedly connected to VRBex, declared. "Facebook is now also allowing crypto ads again. However, our company, VRBex (financial service company for crypto) had all of our Facebook ads removed about two weeks ago, and we have been in appeal since then. I wouldn't exactly claim that Facebook is allowing crypto ads again," he reasoned. "It seems to me that they are really trying to figure out what they are doing with crypto marketing right now. For all of the crypto lovers, I hope they continue toward this trend of removing restrictions."
Still, there are those who don't think that the ban ever existed.
"Google never really enforced their ban," proclaimed the Reddit user named tekafranke. "I run ads for several companies in the space, and none of them were banned/paused. This could just be that Coinbase paused their ads for other bands (the price of Bitcoin etc.) and have now decided to reactivate them."
Whatever the case may be, Google Search is showing (at least some) Ads related to the cryptocurrency business, which can act as one of the springboards for the wider adoption of the new technology, even though the company's profoundly centralized ecosystem is strongly colliding with the very nature of crypto.