Bitcoin (BTC) Surges as the Price Briefly Touches $7,800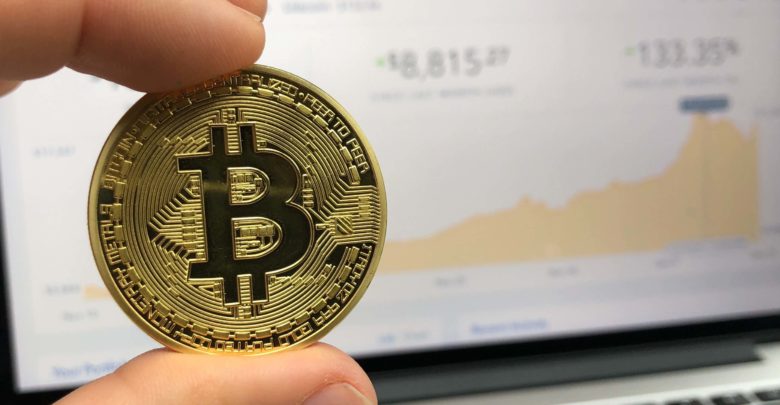 Our last week's article about the price movement of Bitcoin (BTC) has left a slight taste of uncertainty caused by the months of the devastating bear market.
This week, despite the numerous calls that The King is bound to sink as deep as $5,000, we are witnessing something diametrically opposite.
After Dying for the 100th Time, Bitcoin Pulled the Phoenix Stunt on us Again
After the mentioned surge to $7,400, they danced between the $7,200 and $7,600 for a few days, without being able to establish firm support. The price was fluctuating through that corridor, especially throughout the weekend, when it struggled not to fall below the newly discovered $7,330 support.
A few minutes past midnight, after hitting the mentioned $7,330 support for the last time, Bitcoin began its sudden surge which took it to the two months-high price of $7,740 in a seven and a half hours time frame.

It seems that the investors noticed all the right signals the cryptocurrency has been transmitting lately because the Bitcoin's dominance in the overall market capitalisation of 46% hasn't been so high since the December 2017.
According to CoinMarketCap.com, the global capitalisation hasn't grown along with the price of the number one cryptocurrency. It is still fluctuating between the $280 and $290 billion in value. 
The Alt's are Not Responding
Meanwhile, glancing at the top 100 coins gives us the answer to the rise of bitcoin despite the stable market capitalisation.
The majority of Altcoins remain unmoved by their leader's charge. The worst performing cryptocurrency among the elite is the Bitcoin's distant cousin, Bitcoin Diamond (BCD), with the catastrophic collapse of 37,73% in 24 hours.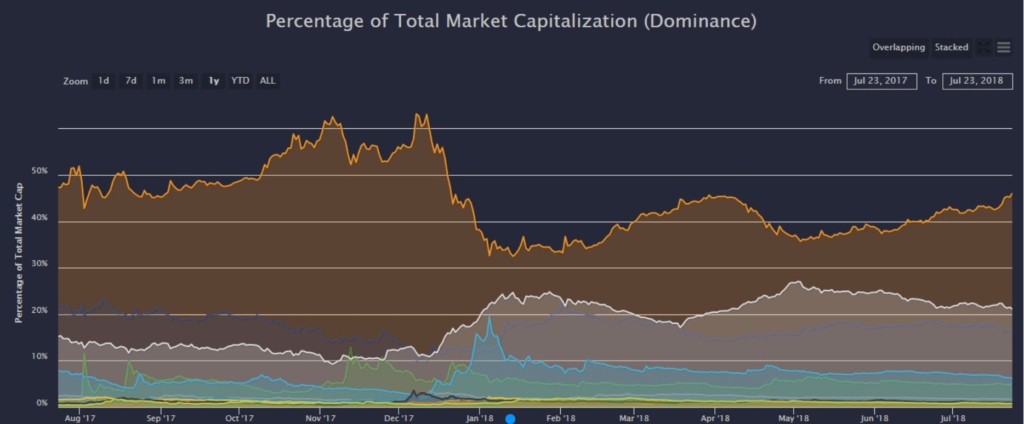 However, there are those that are having a Monday's ball. A less-known, sub-penny cryptocurrency Holo (HOT), whose history isn't deprived of more than a few pump-and-dump parties, skyrocketed by 56,08% in the last day, leading the charge on the first page of CoinMarketCap.com.
All the closest Bitcoin's followers are lazily vibrating inside the 2% amplitudes at the moment. Ethereum (ETH) is down 0,88%. Ripple (XRP) 0,41%, while EOS lost 0,19%. Bitcoin Cash (BCH), Litecoin (LTC), and Cardano (ADA) have recorded minor gains of 1,86%, 2,15%, and 0,95%.
The Bitcoin rally and the increased dominance means that it is sucking value out of the altcoins, which is almost always followed by the Alt's furious response and an even greater surge in their prices while the investors look for bigger opportunities.
With all the goodies delivered lately from the likes of EOS, TRON (TRX), or Cardano (ADA), those new opportunities haven't ever been so numerous in the quick-moving market like this.