BitPay Launches Support for Ethereum Payments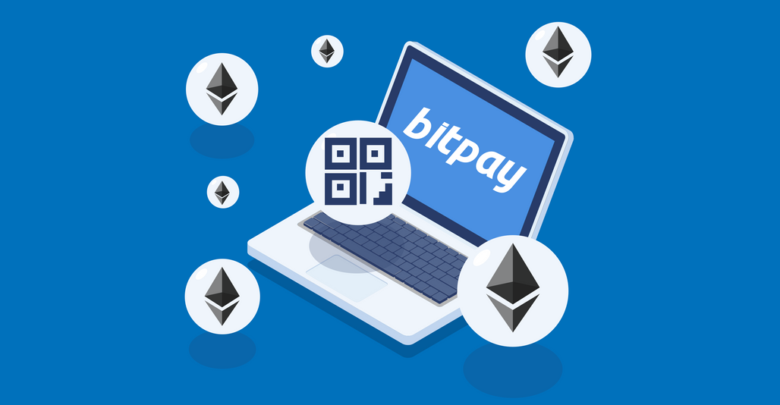 BitPay announced that it will shortly start supporting the Ethereum blockchain. This means that companies that use BitPay for payment processing can now accept the second-largest cryptocurrency for purchases.
BitPay ensured that businesses will be able to safely, securely and compliantly accept Ethereum without the need for any integration or enhancements. Also, storing and using Ethereum in BitPay's wallet is possible, and top-ups are available for BitPay Prepaid Visa Card.
News of integration was received by positive feedback
Vitalik Buterin, co-founder and creator of Ethereum, spoke on the addition:
"It is exciting to see BitPay leading the way in integrating Ethereum into global payment systems. This truly opens up a new world of possibilities for the Ethereum ecosystem, and together we can continue to be a leading innovator for real-world use cases for cryptocurrencies."
Stephen Cair, CEO of BitPay CEO Stephen Pair said that Ethereum was the "next logical choice" given that it's one of the largest cryptocurrencies by market cap. He commented on the new development: 
"BitPay is consistently at the forefront of using cryptocurrency to solve real-world problems and offer our global customers the best options to accept and pay with multiple blockchain assets."
BitPay explained that there are three reasons why they chose to support blockchain payments on the Ethereum network: 
Merchants and cardholders and wallet users were asking for it 

Ethereum's disposes of the second-highest market share

By supporting the Ethereum network, BitPay will also be able to support ERC620 tokens 
BitPay's existing merchants include Microsoft, Newegg, Dish Networks, FanDuel and Avnet. They can turn on support for Ethereum without any additional action. BitPay expects to go live with Ethereum support in the following weeks for BitPay merchants and BitPay wallet holders. 
What does BitPay offer?
Launched in 2011, BitPay settles fiat and crypto payments in more than 200 countries. It is now considered as the largest crypto payments provider. BitPay processes approximately $1 billion in transaction value in Bitcoin alone. 
BitPay offers Bitcoin, Bitcoin Cash and a handful of stablecoins (USD Coin, Gemini Dollar and Paxos Standard Token) as a payment mechanism. BitPay has support for 12 currencies and direct bank deposit in 37 countries. 
The platform allows merchants and consumers to transact across the globe, from developing countries to established markets, and vice versa. Settlements by bank transfer are initiated on the next business day, and cryptocurrency transfers are settled the next day, all year long.
Indeed, BitPay offers businesses another settlement solution besides the traditional bank wires. This integration can thus help ETH achieve its goal as a widely-accepted digital currency, expanding its reputation beyond its widely-accepted smart contracts feature.
Positive feedback was issued following the announcement, but BitPay has been under scrutiny. The company has been criticized for suspending customer payments and freezing transactions arbitrarily. Its centralized payment processor is seen as a contradiction of cryptocurrency's value proposition.
Last week, BitPay was said to be holding up Bitcoin donations to the Hong Kong Free Press (HKFP). Also, the company made the headlines in August for blocking a substantial contribution to a non-profit that was working to protect the Amazon rainforest amid large fires. The situation has since then been resolved.