Binance Opens its First Fiat-Crypto Exchange in Uganda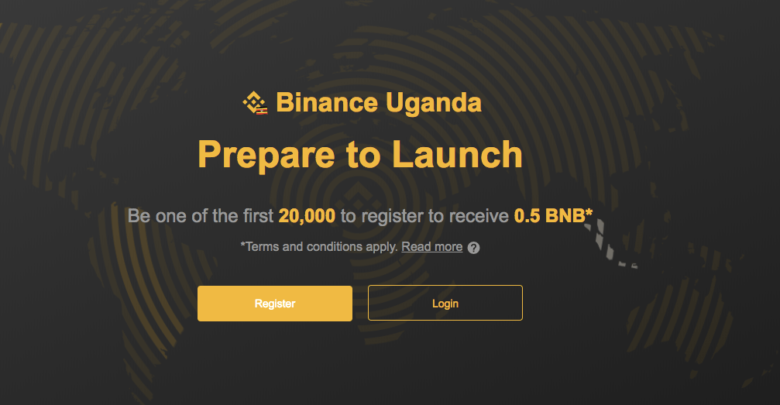 In a recent development, Binance, a major international crypto exchange, announced its first fiat-crypto exchange which will be launched in Uganda, as revealed by the company on October 15.
This new move by Changpeng Zhao, who is the CEO of Binance and is commonly referred to as CZ, is not only important for the cryptocurrency community in Africa, but it is also significant for the Binance as this is the company's first attempt at a fiat-based exchange.
According to the official press release released by the company, the new branch will start processing withdrawals and accepting deposits of Ugandan shillings (UGX) starting tomorrow, October 17. Binance Uganda also revealed that the exchange has already initiated the KYC (know-your-customer) procedures.
CZ also stated that "This is only the first step in our efforts to use blockchain technology to support sustainable economic development in Africa, and we look forward to bringing more innovations to the region."
Binance Uganda also confirmed the news on Twitter stating: "Get ready! We are excited to announce the launch of #Binance Uganda! Full sign-ups are now live at binance.co.ug/en, deposits and trading coming soon…"
Another press release reported that currently, Uganda's national fiat could only trade with Bitcoin and Ethereum, but the exchange plans to add more currencies soon.
Why Uganda?
CZ recently spoke about the new exchange and explained that the Ugandan market was a "really interesting solution." He further added that
"Only 11% of the population [in Uganda] has bank accounts. It's both a challenge and an opportunity. So it may be easier to adopt cryptocurrency as a form of currency instead of trying to push for bank adoption. It's an interesting experiment – Africa's a big market, that's why we're there."
It is worth mentioning here that Uganda is one of the poorest countries in the world with a population of 42 million and a GDP of just 25.53 billion in 2016. However, Ugandans are quite interested in blockchain technology and cryptocurrency. Uganda even hosts its annual blockchain conference every May in the nation's capital, Kampala.
Therefore, it seems fit that Binance, the world's biggest virtual currency exchange that handles a volume of about $1.97 billion worth of BTC every 24-hours, would want to invest in Uganda. In addition to Uganda, the company also plans to open its fiat currency exchanges in Singapore, Malta, and Liechtenstein.
African Investors in Favor of the Decision
Investors seem to have welcomed the decision. Michael Kimani, who is a leading Kenyan crypto proponent tweeted, "This is great news! (It) will spark a race across African countries on setting up [a] favorable environment for cryptocurrency trading against African currencies. Muhimu (vital) for cross-border trade, intra-African trade, online payments, remittances, trading, investing…"
That said, Binance has been working actively to spur economic development in Uganda and has even partnered with various local non-profit businesses in Africa and Msingi to create opportunities for local entrepreneurs.
This may be the beginning of crypto-induced economic development outside the realm of mining, trading and investing. There's a whole new world to explore, and Binance has set the first stone.
Related post: