Telecom Firms in India to Use IBM's Blockchain Technology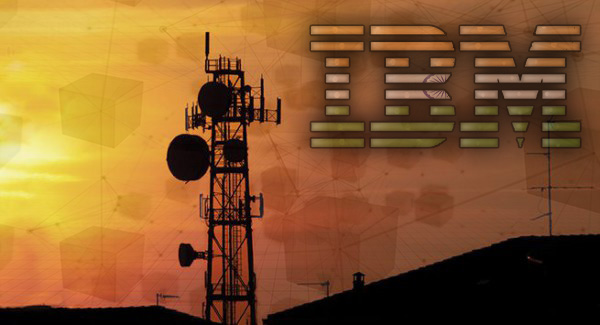 It seems that the old-timer technology giant, International Business Machines (IBM), is seriously targeting institutions with their blockchain technology development branch.
The latest news comes from the east as it was reported that IBM is going to collaborate with Indian telecom firms to provide solutions for mobile number portability and Do Not Call (DNC) registries.
It is known that the Telecom Regulatory Authority of India (TRAI) and various of the country's telecom providers have been experimenting on coordination among multiple parties concerning DNC registries and number portability in cooperation with different blockchain development firms, but this is the first time that we have something concrete on our hands.
The rollout scheduled for the start of 2019
According to the vice president of IBM Research and CTO of IBM India and South Asia, Sriram Raghavan, his company has completed proof of concepts and pilots with all the major telecom providers and TRAI.
"We anticipate going into the New Year, we'll start to see blockchain solutions getting rolled out," he revealed when asked about IBM's plans for the new year.
Raghavan also emphasized that their system provides TRAI as a regulator with more visibility and the ability to spot malfeasance quickly. "Mobile number portability is a multiparty process too, involving a minimum of two telecom providers, where blockchain can play a role," he explained.
Permissioned network
It seems that the network implemented by Indian telecoms will not be the ordinary public blockchain, but permissioned system instead.
Raghavan explained that ideal systems for this kind of task are public permissioned networks. The network is basically public. However, users can't simply download a code to join it like they do with downloading, for example, Bitcoin (BTC) wallets. Users have to receive the special permission to be able to use the network.
According to the IBM's vice president of research, since the law doesn't allow entities to do business anonymously, permissioned networks are the optimal solution for telecom service providers as they retain the power to deny access.
Against crypto but pro blockchain
Even though the Indian government took a hostile stance towards cryptocurrencies, it seems that country's regulators have anything against the technology behind digital assets. That was confirmed when in February, TRAI had conducted a review of the proof of concepts on the distributed ledger technology (DLT). Their evaluation showed what was possible to do with the new technology, so the lawmaker came up with the set of regulations in May.
It is reported that the next step for telecom services to implement the blockchain technology in their businesses is to select vendors and set up the systems compliant with TRAI's regulatory framework.
It seems that, just like China, which has cracked down on anything connected to cryptocurrencies but is developing its own blockchain solutions, the Indian government opened its doors to the new technology just to close them for some of its features.
Anyhow, India is a huge market, and it is just a matter of time until IBM gets some serious competition. We'll keep you informed.