Crypto Privacy Solutions Provider Incognito Integrates with Zilliqa to Offer Private ZIL Token on the Network
Alongside pZIL, token holders and traders will benefit from greater liquidity for trading opportunities on Incognito pDEX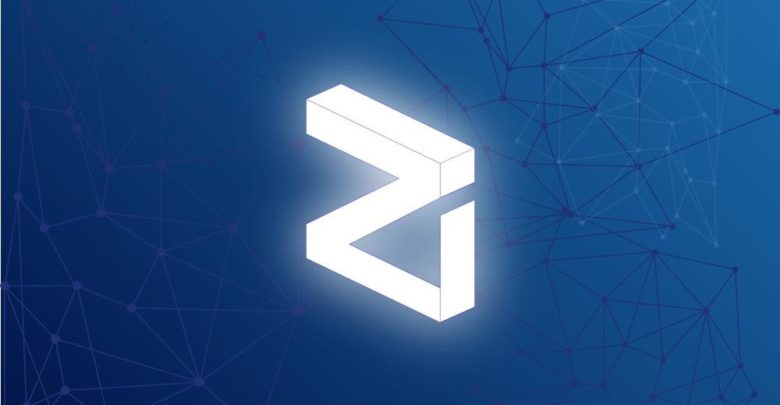 Vietnam––9 January 2020––Incognito, an open-source, blockchain-agnostic privacy solutions provider announced a collaboration with Zilliqa, the high-throughput, high-security blockchain platform. With the goal of enabling complete anonymity for transactions made using the platform's native ZIL token, Incognito will allow traders, developers, and users to benefit from a range of privacy-oriented enhancements on the network. This will include access to pZIL, a 1:1 private version of the ZIL token, and immediate liquidity for pZIL which will be listed on Incognito pDEX, a decentralised exchange.
Duy Huynh, Incognito CEO and Founder said, "Beyond the oft-touted benefits of blockchain as a transparent, immutable ledger, the reality we've been forced to confront as a collective industry is that complete exposure is not always applicable in every case. As projects look to offer solutions catering to mass audiences and to traditional industries, privacy is ultimately needed. We are excited to be supporting Zilliqa as they continue to transform the payments space, providing their ZIL token with the ability to operate in Incognito mode."
The Incognito-Zilliqa bridge will allow ZIL holders to transact on the Incognito sidechain, enabling complete privacy for their token. Users simply need to send ZIL to the Incognito wallet to receive pZIL––a 100% confidential 1:1 copy of ZIL. pZIL can be stored, sent, received, and traded with complete privacy where transactions are obscured from any public ledger. To turn off these privacy features and withdraw their pZIL, users simply need to send pZIL to their ZIL wallet of choice. With this integration, ZIL token holders will now benefit from completely confidential asset transfers secured by cryptographic algorithms such as zero-knowledge proofs allowing for end-to-end privacy protections.
Amrit Kumar, President and Chief Scientific Officer of Zilliqa said, "This collaboration with Incognito comes at a logical time in our growth as we explore privacy tools in order to enhance Zilliqa's real-world usability. As emerging markets continue to digitise their financial infrastructures, we remain committed to offering affordable and accessible alternatives that are developed with the needs of a future-oriented digital economy in mind."
To allow for immediate liquidity, pZIL will be listed on Incognito pDEX, a non-custodial, anonymous decentralised exchange. Paired with Incognito's native token PRV, traders will be able to enjoy complete anonymity and control over their information as they use the platform, protecting them from a broad range of issues spanning from identity theft and fraud. As a permissionless DEX, users will be able to list their own currencies and preferred pairs in order to contribute liquidity and earn trading fees on all activities taking place on the exchange. To date, Incognito pDEX supports a variety of pairs including the private versions of tether, ether, bitcoin, USD Coin, Binance USD, and MakerDAO's DAI.
Renowned across the industry as the first blockchain platform to utilise sharding as a scaling solution, Zilliqa has positioned itself with a renewed emphasis on financial inclusion. In June 2019, Zilliqa partnered with Southeast Asian fintech payments provider Xfers to bring blockchain-based payments to over 500,000 enterprise clients in the region. Most recently, it was announced that Xfers' StraitsX stablecoin pilot will be built on the Zilliqa blockchain. Denominated as XSGD, the stablecoin is pegged 1:1 Singapore dollar and looks to reduce friction in Southeast Asia's payments ecosystem while increasing transparency for participating merchants and businesses. Initial members of the pilot include Binance Singapore, Coinhako, Tokenize Xchange, and Wowoo Exchange.
---
Duy Huynh, CEO and Founder of Incognito and Amrit Kumar, President and Chief Scientific Officer of Zilliqa are both available for interview.
About Incognito
Incognito is an open-source project devoted to tackling the crypto world's privacy problem. It is a decentralised platform for privacy tokens, powered by its own proof-of-stake sidechain that can attach to other blockchains to confidentially transfer crypto assets. Built on this sidechain, the Incognito pDEX is a truly anonymous decentralised exchange. Blockchain agnostic and powered by zero-knowledge proofs, it delivers a privacy-first, mobile-optimised, cross-chain trading experience.
Incognito utilises zero-knowledge proofs optimised for mobile and achieves near-instant transaction speeds through state sharding. For more information, visit: incognito.org. Incognito pDEX can be downloaded for iOS and Android.
About Zilliqa
Zilliqa is a high-performance, high-security blockchain platform for enterprises and next-generation applications. Developed through academic research and helmed by a team of experienced scientists, engineers, venture creators and leaders in the financial services, Zilliqa addresses limitations in scalability and security, enabling real-world usability across a variety of industries, including finance, digital advertising, and gaming. In 2019, Zilliqa became the first public blockchain platform to be built on sharded architecture, with smart contracts written in the platform's secure-by-design programming language, Scilla. For more information, visit: zilliqa.com.
Media Contact:
Melissa Esguerra
Consultant
Wachsman
P: +65 8733 0178