The Rise of Institutional Investment in Cryptocurrency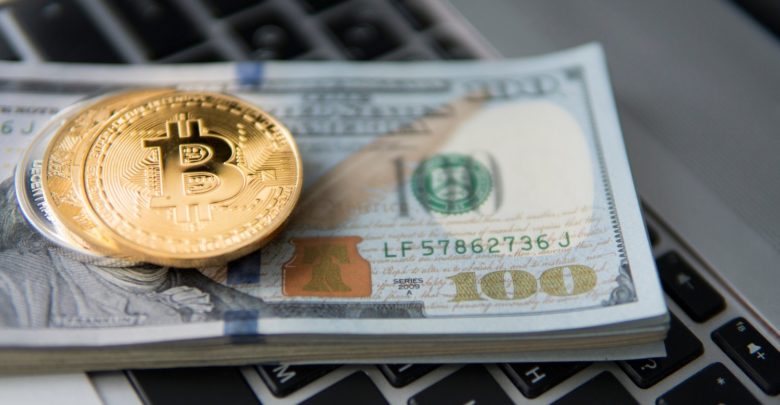 Long pitched to be the driver of cryptocurrency adoption, institutional investment is rising. It seems as if this year's bearish crypto market isn't scaring away institutional money. Expected to be one of the main factor's pushing for a boom, reports indicate that business has been consistently growing in 2019. According to a senior executive at Grayscale, a cryptocurrency asset management giant, 2019's second quarter alone saw $85 million come from investors — twice as much as the first quarter.
There have been increasing reports that this trend has continued and increased as the end of the year approaches. As proof, we have Bakkt's volume – it started slow, but it has been breaking records lately. Let's have a look.
Bakkt launches institutional crypto custody services
Bakkt finally launched Bitcoin futures trading this year, but it's this month's development that Bakkt sees as the critical factor for institutional adoption of Bitcoin. On November 12, Bakkt opened the Bakkt Warehouse to offer its bitcoin custody service to institutions around the globe, not just Bakkt Bitcoin Futures Clients.
Adam White, COO of Bakkt, said:
"A critical link — perhaps the critical link — in the institutional adoption of Bitcoin is custody. When investors have ready access to regulated custodians whose security and processes they trust, the full potential of this emerging asset class and technology can flourish."
To so broadly open Bitcoin custody services, Bakkt needed the approval of the New York Department of Financial Services, which it duly obtained.
White says Bakkt Warehouse has already welcomed a number of VC and blockchain investors including Pantera Capital, Galaxy Digital, and Tagomi.
Evidence of institutional interest
On November 8, Bakkt Bitcoin Futures contracts hit a new daily record of 1,756 events and then again on November 22, with 2,468 futures contracts traded.
The latest reports say that despite Bitcoin's price fall and a Billion "long contracts" being liquidated on BitMEX, Bitcoin futures trading is seeing spikes. Both CME Group and Bakkt have reported increases in trading volume in the last couple of weeks. On Friday, Nov 22, Bakkt saw an all-time high of $20.3 million in monthly futures contracts, up 66% from its previous high.
The trend has maintained an upward curve. According to a Twitter post this Monday, December 3, by Bakkt Volume Bot, the open interest on Bakkt Bitcoin futures reached a new all-time high of $6.5 million.
In futures markets, "open interest" is the number of open contracts in the market. It is often used to indicate the market's health. So when there is a large amount of "open interest", that means that new or additional capital is flowing in.
Daily summary of Monday's Bakkt Bitcoin Monthly Futures:

📉 Traded contracts: 2328 ($17.02 million, -26%)
🚀 All time high: 5671 (11/27/2019)
💰 Open interest: $6.54 million (+42%)

Realtime updates: @BakktBot – Sats for servercosts: https://t.co/TF6sNUwWpO pic.twitter.com/Bn1ro7oJyB

— Bakkt Volume Bot (@BakktBot) December 3, 2019
Institutional money also appears to be flowing into the Grayscale Bitcoin Trust (GBTC). Not only did they report a doubling of investment from the first quarter of 2019 to the second quarter, of which 80% came from institutional investment, their third quarter was also impressive. Grayscale reported a record $171 million inflow with a single day's investment seeing $75 million worth of shares bought.
Speaking about the factors fuelling institutional growth, Kari S. Larsen, a partner at Perkins Coie's Blockchain Technology & Digital Currency Group, said:
"Exchanges are changing their focus from retail traders to institutional traders, providing such customers better ability to customize the front end of their trading platforms and providing APIs that better suit what institutional traders are used to."
Oliver von Landsberg-Sadie, CEO of financial services group BCB, also said at the time:
"2019's growth belongs to financial institutions who are diversifying stale portfolios and finally have the professional machinery to do so."
By the middle of this year, BCB had onboarded just under 32 financial institutions for banking and OTC trading, as per CoinDesk. The CEO added:
"This is a fundamental shift in client profile compared to last year, which was dominated by crypto projects looking for liquidity."
Predictions for 2020
A Fidelity survey this year of institutional investors found 47% had an "overwhelmingly favourable" opinion of cryptocurrencies. As per the study and CoinTelegraph:
"Institutional investors are finding appeal in digital assets, and many are looking to invest more in digital assets over the next five years."
Experts expect more institutional investment in Bitcoin and cryptocurrencies in 2020, but retail investors could be more likely to favour Bitcoin alternatives and take their pick of the broader cryptocurrency markets.
Cryptocurrency analyst and ex-Wall Street trader, Tone Vays, told Crypto News, "I do see more family offices looking to buy Bitcoin for the longer term." But, he adds, "institutional investors should and will mostly only be attracted to Bitcoin."
Optimism is rife for Bitcoin still, Snapchat investor Jeremy Liew and Blockchain founder Peter Smith penned a report that puts the price of bitcoin at $500,000 by the end of the next decade.
Other developments in cryptocurrency and blockchain may drive further institutional investment, particularly Facebook's Libra project. Though it is firing up regulators, it is also creating further discussion in central banks over the prospect of a central bank digital currency (CBDC), a development no institutional investor could ignore.
What 2020 may see is the consolidation the cryptocurrency markets need. Some retail investors and whales may exit, but institutional investors will continue to enter the market at pace. This may diversify the market enough to prevent some of the more volatile swings. The balance of entrants versus exits will be what determines whether 2020 delivers the next cryptocurrency boom and whether bitcoin will hit some of the more conservative predicted highs.