Blockchain to Help Fight Against Blood Diamonds in Congo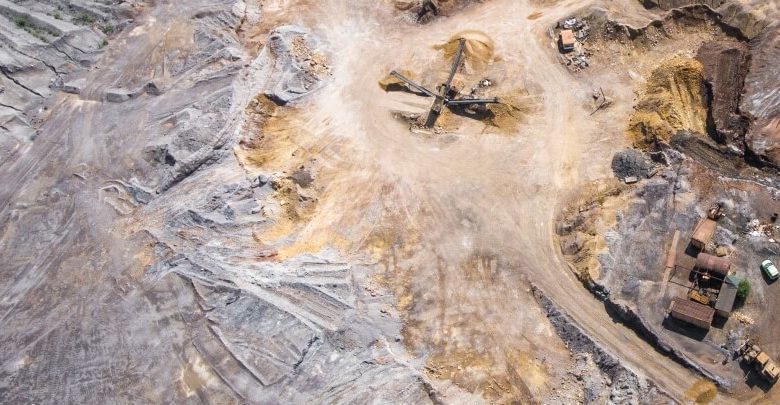 Blockchain's application in global supply chains could prove the provenance of goods and protect low-paid and often exploited workers. In this case, blockchain is being used in the context of the mining of raw materials.
Blood diamonds, also called conflict diamonds, and other conflict minerals are raw goods that often originate from war-torn and poverty-stricken countries. They are sometimes mined by children who might work for months before being rewarded for a single discovery.
One supply chain services company, RCS Global, based in Berlin, Germany, is developing a "mine-to-market" software solution. The goal is to help stop unethically mined minerals from entering the global supply chain.
RCS Global, established in 2008, started using blockchain technology in 2019. It is working with government officials in Congo's Societe Miniere de Bisunzu (SMB) mine, according to reports by Reuters. When tantalum is mined, it is digitally tagged, barcoded, and a handheld scanner uploads information on the mineral's weight, origin, and the miner to the cloud. The aim is to prove the metal does not originate from a mine that uses child labour or one that is connected to the country's conflict.
Ferdinand Maubrey, Managing Director at RCS, says its new solution:
"Allows purchasers of SMB material to be sure that it actually comes from that mine site and is not smuggled into the supply chain from other mines, as much as possible."
RCS Global admits the solution might not be completely secure. There is a risk that the data entered at the tagging stage could be corrupted. But, if a smuggler of conflict materials were to try to use stolen tags, they would also have to steal the scanner and computer in order to use those tags. The addition of digital processes to replace outdated paper-based and more easily corrupted systems is a step forward, however.
RCS Global also provides audit and advisory services to Rio Tinto Diamonds, one of the world's largest producers of rough diamonds. Rio Tinto's mines are located in Australia and Canada. RCS spoke with the company's director at its India Representative Office, Vikram Merchant, who said blockchain and other technologies could be used to prove the provenance of diamonds throughout their supply chain:
"A technology solution that simplifies the process, provides relevant data reports to participating entities and regulatory authorities, and offers consumers a compelling visual journey of their diamond from the mine to the market, will certainly add value to the supply chain."
Diamond trader De Beers is also looking to use the blockchain technology. They announced last year their intention to create the first blockchain-based ledger for tracking diamonds from mine-to-market to reassure customers their diamonds were ethically sourced.
As well as combating the trade in blood diamonds and conflict minerals, blockchain technology can prove the ethical origins, authenticity, and worker well-being of materials in other sectors, including the fashion industry and clothing manufacture.