Société Générale Issues $100 Million Bond on the Ethereum Blockchain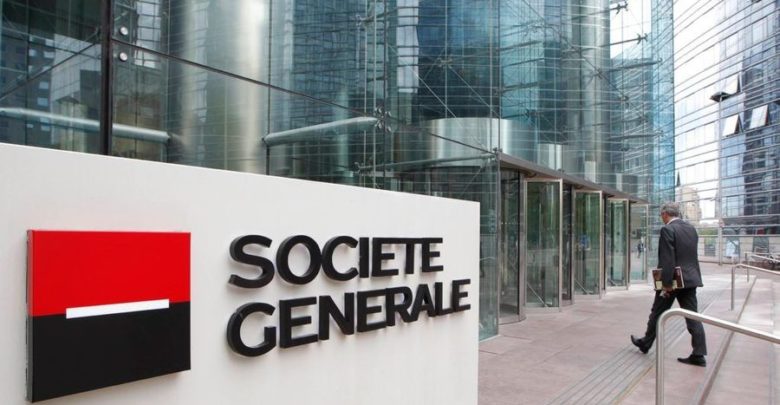 The third-largest bank in France and sixth largest in Europe announced its covered bond unit, Société Générale SFH, has issued its first covered bond as a security token on a public blockchain.
Worth over €100 million, the covered bond was directly recorded on the Ethereum blockchain as part of the first blockchain pilot by Société Générale and Société Générale FORGE. The latter is an internal startup of Société Générale out of the banks "intrapreneurial" program. Société Générale FORGE focuses on using blockchain to develop new digital capital market activities. This as per Société Générale's press release on April 23, 2019.
More about the bond
Covered bonds are debt securities issued by financial institutions and collateralized against a pool of assets. This enables the bond to remain covered in case of failure. These bonds are subject to specific legislation, protecting the bondholders.
Covered bonds are seen as more secure than asset-backed securities because "the loans backing a covered bond remain on the balance sheet of the issuing bank." In case of bankruptcy, for example, investors in the covered bond don't lose their access to the cover pool.
The French bank is looking to gain efficiencies for bond issuances using blockchain technology. According to the press release, blockchain was used due to the several benefits for bond issuances. They're predicting "added value" from product scalability, reduced time to market, computerized automation and benefits from increased transparency, faster transferability and settlement. Not just that, it also hopes to reduce the costs and the number of intermediaries involved in bond issuance.
SoGen's adoption of blockchain isn't new
The bond issuance is not Société Générale's first exploration of blockchain. It has been involved, it says for "several years," in other initiatives, like we.trade and Komgo SA.
The former is a blockchain-based trade finance platform that is now available to Société Générale's corporate clients in France. They have partners such as HSBC, Eurobank, Santander, UniCredit and UBS. The platform links all the players involved in a transaction on one platform. The blockchain based network enhances not only overall customer experience when trading internationally, but also implements cost-effective practices.
Meanwhile, the latter, Komgo SA blockchain platform, includes 15 of the world's largest banks and corporations that have achieved a consensus on how to reach the benefits of digitisation. In their mission to drive the blockchain revolution in international commodity trading, they want to enable the financing process involved in the exchange of physical commodities, such as oil.
Across the English Channel, a London-based bank, Kleinwort Hambros, owned by Societe Generale, also announced a step into blockchain earlier this April. Kleinwort Hambros has launched an actively managed exchange-traded note (ETN) targeting investments in the blockchain sector.
Kleinwort Hambros' portfolio manager, John Birdwood, says the new "blockchain note" is to meet client interest in investing in blockchain. And, the new product will provide its clients with "diversified exposure to the promising growth prospects blockchain technology offers."
All linked to finance and trade, these platforms are showcasing how technology can address different solutions and directly influence cross-border trade and payments, connecting big and small players across the globe.
Societe Generale says innovation is at the "core" of its DNA and a priority of the bank's growth plan. The startup, Societe Generale FORGE, is just one of 60 internal startups launched by the banks "Internal Startup Call." The program launched in November 2017, to allow "disruptive" internal projects to emerge. Including, says Societe Generale, projects that "go beyond traditional banking services." Following the program's call for interest, over 600 projects were submitted by Societe Generale group staff in France and abroad.
Loi PACTE – France's most prominent investment is in the blockchain
This development is of particular importance in the French environment. France is seeking to be a leader in disruptive technology. A new framework with the working title Plan d'Action pour la Croissance et la Transformation des Entreprises (PACTE) is leading France's investments in the latest technologies.
Among the six main actions that are meant to encourage innovation in France, 'Funds for Innovation and Industry" and 'ICOs' should be highlighted. In December 2018, French MP's recommended the French government to invest €500 million in spending to blockchain technology over the next three years.
The French government passed the PACTE Act to create a legal framework for ICOs in September 2018. PACTE allows ICO issuers to apply for a visa from the French Financial Markets Authorities (AMF) to create token offerings in France. As well as protecting investors, gaining approval from the AMF adds credibility to ICO projects as it ensures, during the offering, that the issuers are compliant with their visa obligations.
Such legal frameworks for ICOs and tokens remove uncertainty for blockchain and cryptocurrency companies and can encourage them to launch and thrive within a country welcoming to the sector.
Digital securities – a global trend
While a novelty in France, the benefits of digitalizing securities have been unlocked across the world. Bond issuance on a blockchain by legacy institutions and countries have become a reality. What once seemed a big deal, is currently taking place as the rate of blockchain adoption in open finance is expected to grow steadily.
Asia Times has reported that Afghanistan and Tunisia are on the path to issuing sovereign bitcoin bonds. In October of last year, Austria used Ethereum to issue a $1.35 billion of government bonds. Scheduled to be auctioned, one of the country's biggest banks, Oesterreichische Kontrollbank, operated the blockchain notarization service and issued the bonds on behalf of the Austrian treasury. Also last year, in August, the World Banks entrusted the creation of the world's first blockchain bond to the CBA (Commonwealth Bank of Australia). Bond-i was developed with the help of Microsoft and is based on Ethereum.
The public response was higher than expected, and in two years, the bond raised $110 million AUD.
The realm of possibilities in this area also been unlocked in different sectors. Security tokens are now being used to do business differently, implemented in assets in real estate, investment funds, equity, and even fine arts.
The final word
Société Générale's issuance of a covered bond using on the blockchain represents a milestone for the French community. Investment in the technology is high as the country encourages the development of solutions, aiming to become a gamechanger in the field.
However, they are not alone. Adoption is growing at a steady rate across the world, with private and public actors rushing to join the trend. Even though there is a "hype" attached to everything that is crypto and blockchain, real use cases are emerging, showing the potential of the technology beyond ICOs.
Unlocking the true potential of new technologies is what many countries and actors are working hard to do. We expect 2019 to be the year of breakthroughs!