Austria Will Issue Ethereum-Based Blockchain Government Bonds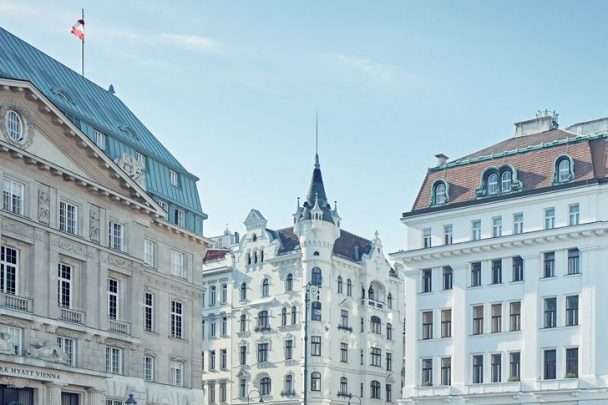 In an exciting development, the government of Austria decided to use Ethereum (ETH) to issue around €1.15 billion, which translates to approximately $1.35 billion, of government bonds, according to a report released by Kleine Zeitung on September 25.
The bonds will be issued in an auction scheduled for October 2. One of the biggest banks in the country with more than $26 billion in assets, OeKB, Oesterreichische Kontrollbank, will be operating the blockchain notarization service and will issue the bonds on behalf of OeBFA, the Austrian Treasury.
Hartwig Löger, the Finance Minister of Austria, believes that blockchain is essential for the country's economic policy, and said:
"Through setting up the FinTech Advisory Council at the Ministry of Finance, we are developing strategies enabling Austria to benefit optimally from these developments," a local news outlet quotes him.
This is the first time that the country is using blockchain-based notarization service as a part of Federal Bond Action, revealed OeKB. The entire procedure was successfully tested and is based on an internally developed system that will notarize data from the ADAS (Austrian Direct Auction System), which is the established system of the country.
According to the information provided by Kleine Zeitung, the blockchain will not be used to issue tokenized bonds for now. Paperwork or digital systems will be used in parallel. However, Markus Stix who is the managing director at the Austrian Treasury agrees that the use of blockchain technology is going to reduce costs, in addition to, enhancing security.
He said, "This added security contributes to achieving a high level of confidence in the auction process for Austrian government bonds and strengthens Austria's good standing in the market, which indirectly also has the capacity to contribute to favorable financing costs."
Blockchain-Based Transactions are on a Steady Rise
It is important to mention here that the use of blockchain technology is going mainstream. Earlier this year, CBA (Commonwealth Bank of Australia) in association with the World Bank issued a public bond using blockchain.
Additionally, Sberbank CIB which is the corporate and investment banking arm of Sberbank, Russia's largest bank, also conducted a commercial bond transaction using blockchain.