IBM Launches 'Blockchain World Wire' – A Global Payments Network
World Wire is the newest addition to IBM's long list of blockchain projects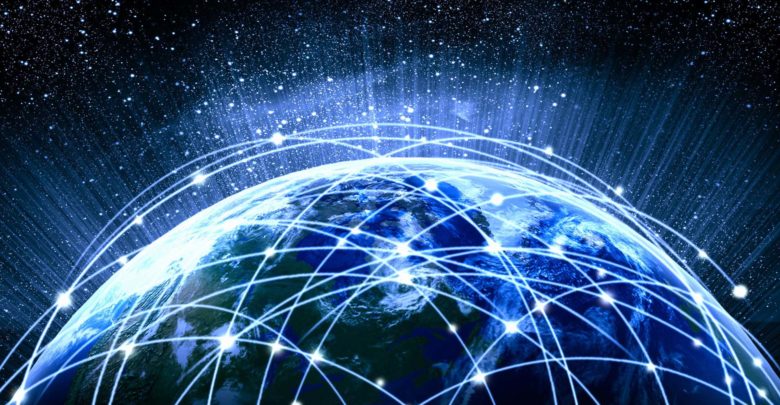 On March 18, 2019, IBM announced "Blockchain World Wire" cementing the technology companies ever growing foray into blockchain technology. Unlike many blockchain startups, IBM has decades of experience and a near $200 billion-dollar valuation behind it.
IBM Blockchain World Wire is a real-time global payments network which uses cryptocurrency stable coins for cross border transfers. The new network, says IBM, already supports Stellar Lumens and a US dollar backed stablecoin developed through IBM's partnership with Stronghold.
The payments network, like other similar blockchain-based projects, aims to improve the speed and efficiency of payments and transfers between countries, organizations and individuals and is aimed at banks and financial institutions. In its press release, IBM describes World Wire as the "first blockchain of its kind to integrate payment messaging, clearing and settlement on a single unified network, while allowing participants to dynamically choose from a variety of digital assets for settlement."
Marie Wieck, General Manager at IBM Blockchain, explained:
"We've created a new type of payment network designed to accelerate remittances and transform cross-border payments to facilitate the movement of money in countries that need it most. By creating a network where financial institutions support multiple digital assets, we expect to spur innovation and improve financial inclusion worldwide."
World Wire has already been used across 72 countries, with 47 currencies, and for 44 banking endpoints. "Pending regulatory approvals" six banks have signed letters of intent to use IBM's network to issue their own stablecoins. The banks include Banco Bradesco, Bank Busan, and Rizal Commercial Banking Corporation (RCBC), and their participation means that Euro, Indonesian Rupiah, Philippine Peso, Korean Won, and Brazilian Real backed stablecoins will join the network.
IBM – The Leading Enterprise Blockchain Provider?
IBM itself says it has worked on blockchain projects, networks, and applications, since 2016. It was an early member of the Hyperledger collaboration aimed at creating open-source cross-industry blockchain technology. IBM already has its own cloud-based blockchain platform to allow companies to easily create and manage their networks using IBM's technology.
In another recent high-level partnership for IBM, it has partnered with CULedger, a consortium of credit unions. This consortium plans to use blockchain technology for a better audit trail within a $1.7 trillion credit union industry. It would create a digital identity ecosystem for credit unions and members aiding regulatory compliance and know-your-customer (KYC) practices.
IBM also has a partnership with shipping company Maersk. This partnership created the blockchain-enabled shipping solution TradeLens to improve efficiency within global trade. As early as August 2018, 94 organisations had agreed to participate in TradeLens. After an early adopter program, TradeLens became commercially available at the end of 2018 boasting over 60 network members including eight customs authorities.
Walmart and Dole have adopted IBM's Food Trust, a platform for supply chain visibility and accountability. It's a further example of IBM's growing blockchain proposition. One that is powered by IBM's already extensive technological reach.
IBM is not without competitors. In blockchain-based payments, Ripple is also hoping to bring blockchain-based cross-border payments to the globe. Microsoft and Amazon Web Services are also progressing their cloud-based enterprise blockchain platforms.
Arguably, IBM could already be dominating the enterprise blockchain arena. A Deloitte 2018 report reveals that up to 95% of companies are seriously looking at blockchain. Many may be attracted by established technology providers like IBM and others. This can allow the technology giants to further infiltrate this new sector.
It's unpreventable and largely anticipated that such giants like IBM would want to get ahead in a new technological space. Some might argue that this could push out the smaller companies and independent developers where blockchain technology originated. And that perhaps, hugely centralised organizations taking hold in a blockchain marketplace goes against the core of blockchain's original decentralized ethos. On the flip side of this, for wider blockchain adoption to occur, perhaps the impetus and influence of larger companies are needed to propel widespread use.