AXEL Launches IPFS Pinning Facility on AXEL.Network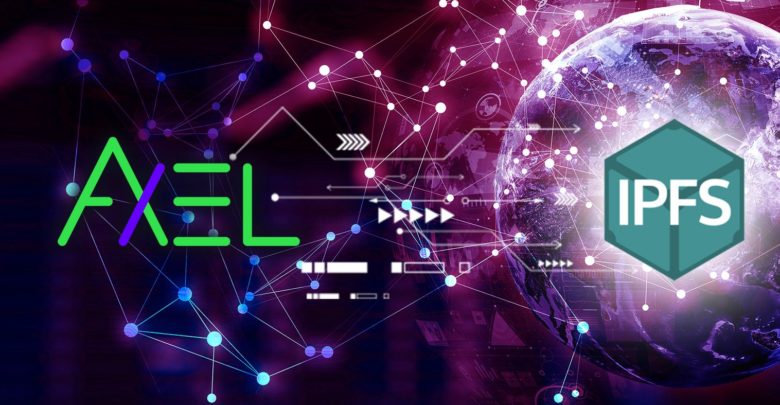 Las Vegas, NV, June 27, 2019 – AXEL, a Las Vegas startup announces that the IPFS Pinning Facility is now live on its blockchain powered AXEL.Network, its global, distributed and decentralized network.  AXEL IPFS Pinning (Interplanetary File Sharing System) is a highly sophisticated, yet user-friendly application that provides peer-to-peer distributed file storage and content distribution capabilities.  Users now have the opportunity to receive, host and securely store their data and files, and distribute or share these files anywhere in the world.  Essentially, IPFS connects all computing devices with the same system of files. 
The latest feature to be introduced on the AXEL.Network platform, AXEL IPFS Pinning Facility is powered by Masternodes, along with AXEL's proprietary SOAP Process (Secure, Organize, Authenticate, Protect) and utilizes the AXEL Token to manage all transactions. The SOAP process serves as the platform's foundation ensuring the safest, most secure method to manage and distribute content. SOAP links individual user transactions to real data, or other real-time information that may be relevant to each transaction, such as warranties, contracts or software licenses.
"We continue to demonstrate our team's capability to successfully develop and launch blockchain technology products that have real world applications, such as the IPFS Pinning Facility," noted Ben Ow, President and CTO of AXEL.  "We also keep advancing product innovation byoffering a new metadata standard as part of our IPFS Pinning service, and will soon launch additional blockchain enabled products, including a very powerful IPFS search function – all to be integrated into our existing AXEL ecosystem." 
How It Works 
IPFS takes files and distributes them across a global network to safeguard the file, while also providing accessibility and speed.  
Below are a few key elements
Obscenely Simple: Drag, drop and upload to pin on IPFS
Show Your Content to the World: Push "public your content" to allow easy access to content
Find What You Want: Incredible search capability that's super easy to use 
See What You're Looking For: Preview pane – see and browse only the content you want
Come On Over: Import existing hashes to the AXEL IPFS Facility
Mobile Friendly: First ever mobile app viewer for IPFS access (coming in July) 
About AXEL 
AXEL is committed to providing users with true ownership over their data with dynamic, easy-to-use technology solutions for file sharing, access, security and privacy, transfer, streaming and integration, from one secure platform.The company just launched AXEL.Network, a global decentralized network to help foster the movement from centralized to decentralized computing — the next-generation internet. 
With operations in North America, Asia and Europe, the company's veteran 100+ member team built a suite of proprietary software products already used by millions of people globally, with patented technology and a user-friendly app that works across Windows, Mac, iOS and Android. The AXEL platform allows users to link digital content across all of their devices, without using a third-party.