æternity and SatoshiPay Start Working Together For Faster Transaction Scalability and Smart Contract Support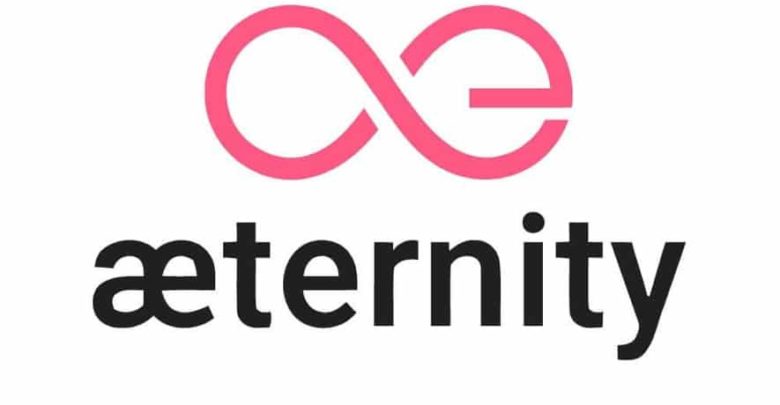 – Following participation in the latest funding round, SatoshiPay will use æternity's high throughput rates and unique state channels features to build out its micropayment API –
Liechtenstein 19 March 2019 – æternity, the thriving blockchain developer ecosystem has today announced they have acquired a stake in SatoshiPay during their latest funding round, integrating the micropayment services platform as part of a wider push to put in place the building blocks of a fully integrated value chain for blockchain developers.
æternity Anstalt recently took part in the SatoshiPay funding round alongside Börsenmedien AG, AERGO of South Korea, Daniel Masters of CoinShares and SatoshiPay CEO Meinhard Benn.
As SatoshiPay look to make their blockchain-based micropayments service the fastest to date, they theoretically require in-excess of 2000+ transactions-per-second (TPS) to accommodate their rapidly growing customer base that require high throughput. One such expected customer, is Axel Springer SE, Europe's largest digital content company that owns a portfolio of brands that includes Business Insider, Bild, Die Welt and Upday, who recently announced a partnership with SatoshiPay allowing users to pay for digital content with cryptocurrency stored in the SatoshiPay wallet.
æternity's high TPS rate, state channels and practically free transactions really lends itself to SatoshiPay to build a service that is not possible on alternative blockchains. Additionally, æternity's private smart contracts within State Channels offer SatoshiPay's corporate clients a viable and decentralized model of protecting digital content and other intellectual property. The interesting thing about æternity's State Channels, are, once opened, transactions within state channels are free of charge (no fee, only fee for opening and closing a channel) making this functionality particularly well suited for micropayments.
Yanislav Malahov, Founder of æternity said: "Acquiring a stake in SatoshiPay enables æternity to integrate a nanopayment solution with prime partners into our thriving blockchain ecosystem, where applications are built on the foundation of blockchain and smart contracts. Open source developers will be able to integrate nanopayment functionality via SatoshiPay for any types of digital content, data or services."
"æternity's ability to deliver high throughput and extremely low-cost instant transactions through built-in state channels is a unique feature we need in our platform," said Meinhard Benn, CEO of SatoshiPay. "In addition to this, æternity supports smart contracts in a way that other payment-focused blockchains do not, so this will be a great additional feature that we look forward to offering our customers through our upcoming B2B multi-ledger platform."
æternity currently runs over 20 projects through æternity Starfleet, their incubator and accelerator for blockchain startups, which aims to become decentralized itself. æternity Ventures, the venture capital arm of æternity, oversaw the SatoshiPay investment and also coordinates direct investments in blockchain projects which are still in their early stages. There are also numerous community projects, that are building on the æternity blockchain.
The partnership will also see SatoshiPay supporting the æternity ecosystem by running nodes and hosting meetups.
For more information, please contact
Cryptoland PR
Katie Olver
US: 866–586–5603
UK: +44 020 3908 5686
WhatsApp: +44 (0) 781 484 5376
About æternity
æternity is a public, open-source, blockchain platform offering means for a decentralized future realized by a global community. Blockchain inherently has the disruptive potential to support distributed wealth and transparency in power structures. æternity's founder, Yanislav Mahalov, has roots as the "Godfather of Ethereum" – but wanted to improve the core idea and technology proposed by that project to become the blockchain which decentralized applications are built upon. æternity aims to solve problems of scalability, security, be more economical, and  user-friendly when it comes to accessing the smart contracts on the network. They see a route to achieve this by moving the contracts off-chain. æternity's 3 main features are State Channels, Consensus Mechanism, and Decentralized Oracles. For more information, please visit: www.aeternity.com
About SatoshiPay
SatoshiPay was founded in 2014 and is headquartered in London, with development led through its Berlin office. SatoshiPay offers a frictionless micropayment solution to help digital publishers monetise content globally. The SatoshiPay platform is based on scalable blockchain technology. To further develop its universal B2B micropayment platform the company has entered into partnerships with three different layer-0 blockchain projects, including æternity. Find frequently updated information at the company's website satoshipay.io, its blog medium.com/@SatoshiPay and Twitter @SatoshiPay