Iran's Crypto-Rial "PayMon" and a Blockchain Revolution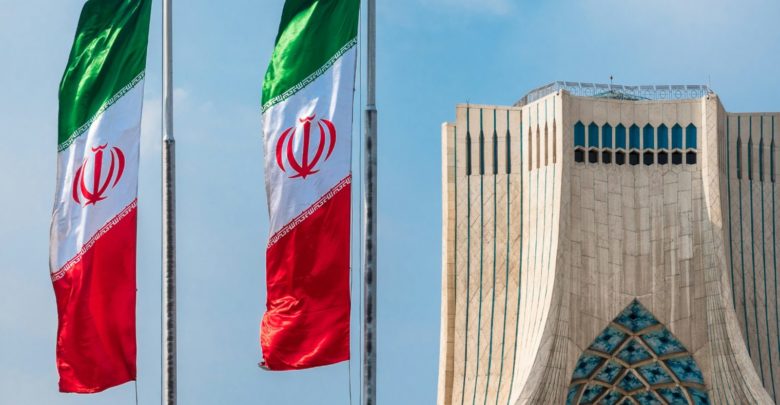 Iran's plans for its own sovereign cryptocurrency dubbed the "Crypto-Rial," appear to be progressing. In January 2019, Iran's central bank lifted much of its ban on cryptocurrencies and ICOs in the country. However, crypto as a method of payment is still prohibited.
Then, days later, more detailed plans for Iran's digital currency emerged, a cryptocurrency backed by state-owned gold reserves. The result could be a gold-backed stablecoin which could bolster Iran's economy and monetary system.
The digital currency was officially unveiled at a conference led by Iran's Monetary and Banking Research Institution, the research division of the Central Bank of Iran. With a conference themed  "Blockchain Revolution," the Monetary and Banking Research Institution declared that blockchain should be "accepted."
Under the plans for the currency, four of Iran's banks would issue over a billion tokens titled "PayMon" (PMN). The tokens, backed by physical gold, would be traded on Iran's over-the-counter exchange Fara Bourse.
The four banks, Bank Mellat, Bank Melli Iran, Bank Pasargad and Parsian Bank, are reportedly collaborating with Kuknos to develop PayMon's underlying blockchain technology. Other reports in February suggest PayMon and Kuknos may use the Stellar blockchain network architecture.
Indeed, Iran seems to be embracing blockchain, Kuknos advisor Soheil Nikzad told CoinDesk recently that there are now "at least 50 blockchain startups in Iran." Adding that these startups were hoping to "connect" to other bankers abroad.
Iran Could Succeed Where Venezuela Has So Far Failed
In contrast to criticism of the Venezuelan Petro, analysts believe that the "Crypto-Rial" could be a success.
CipherTrace analysts outlined the benefits for Iran and its economy stating:
"We conclude that such currency and the regulations that Iran is proposing, will, in fact, result in a flourishing cryptocurrency."
Many have raised concerns that a sovereign cryptocurrency is an attempt for Iran to evade sanctions. The US, already sanctioning Iran heavily, has introduced further legislation in an effort to restrict the issuance of a "Crypto-Rial."
If successfully issued, a Crypto Rial, or PayMon, could be exchanged instantaneously into other cryptocurrencies across borders. With the nature of today's digital currencies, Iran would have access to global markets with fewer constraints and a state-backed cryptocurrency could allow outside investors access to Iran.
Venezuela's Petro, backed by oil reserves, was also described as a way for Venezuela to evade sanctions and assert monetary independence. So far the existence, purchase, and use, of the Petro have been questioned. With further economic and political turmoil in the South American country, it's unlikely that 2019 will see positive progression for the Petro.
CipherTrace believes Iran's international relationships gives PayMon a better chance of success. The digital asset security company's CEO David Jevans told CryptoBriefing:
"Iran is less isolated and has more ability to get PayMon out of Iran and exchange it for other cryptocurrencies…They signed a trilateral blockchain cooperation agreement with Russia and Armenia. Iran is also building alliances with China and other European countries."
Besides, the demand for gold and thus gold-backed cryptocurrencies may also provide Iran's sovereign cryptocurrency with an advantage. DigixDAO's gold-backed DGX token is reportedly seeing increased demand, even at a time when the wider global cryptocurrency market has struggled.  
Immediately after PayMon's unveiling, a vice governor for the Central Bank of Iran (CBI), Nasser Hakimi, said the policies pertaining to the sovereign cryptocurrency were "in the queue for review," but that progress could be made by the end of the year.