Wolverhampton Wanderers Signs a Sponsorship Deal With CoinDeal Cryptocurrency Exchange
Cryptocurrency Businesses are Gaining Visibility Through Football Clubs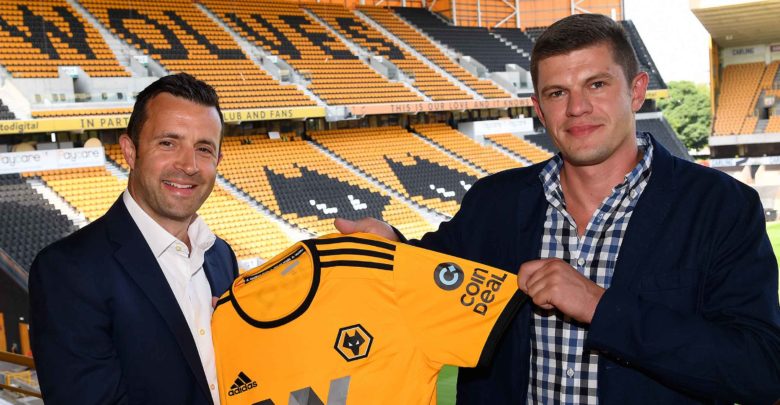 The new football season is drawing nearer, and this is the time for top teams to close sponsorship deals, and it seems that cryptocurrency businesses are looking to promote themselves through the most popular sport on Earth.
To improve their brand's visibility, the less known Cyprus-based cryptocurrency exchange, CoinDeal, signed a sponsorship deal with Wolverhampton Wanderers (Wolves), who are going to play their first English Premiership season since they've been relegated in 2012.
By doing so, CoinDeal became the first ever sleeve sponsor of Premier League football club.
Wolves Will Help to Portray CoinDeal's Message Globally
"At CoinDeal we are very aware of the impact that football marketing can have on brand and its community, especially in an industry such as ours," stated CoinDeal co-founder, Kajetan Maćkowiak.
"We believe that a club like Wolves will help portray our message globally. It is an incredibly exciting time to be involved with Wolves, on the eve of their return to the English Premier League and we look forward to supporting them to ensure they continue their incredible performance levels both on and off the pitch," he concluded enthusiastically.
CoinDeal Scores One of the Biggest Partnership Deals in the Industry
TheBlockchainLand.com already covered stories about the connection between football and cryptocurrencies, but this partnership is one of the biggest scores for any crypto-related company in their strain for large-scale adoption and mainstream recognition.
The team behind CoinDeal has something to be proud of, indeed, as the Wolves Managing Director, Laurie Dalrymple said: "Once more a partner has agreed to tweak the colour of their logo to complement our kit, which is a huge gesture of goodwill towards the club and its fans, and something we are very grateful for."
"CoinDeal is a bold and progressive company, who we believe to be the ideal match to become one of our principal partners, and we look forward to working with them throughout our first season back in the Premier League," declared Dalrymple.
Furthermore, CoinDeal will be noticeable on LED advertising boards, the first team dugout at the club's home ground, and on all first team training kits, which will be quite the sight to every cryptocurrency enthusiast, and maybe a trigger for some of the ordinary football fans to submerge into the world of cryptocurrencies.
Image credits: Wolves
Related post:
Gibraltar United Football Club Will Pay Their Players in Cryptocurrencies