Thailand: from Holiday Paradise to Blockchain Heaven?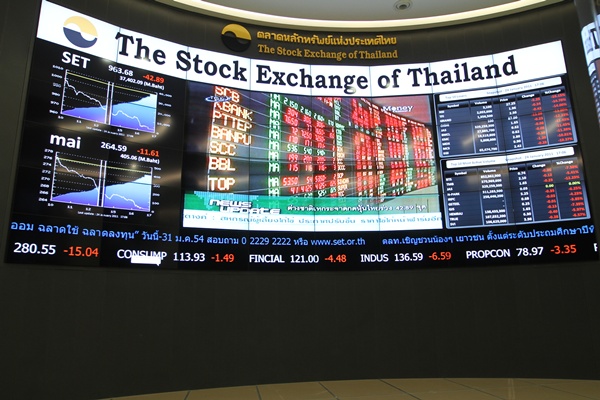 Asia Pacific's blockchain industry is growing fast, and Thailand wants to seize the opportunity. The country is creating blockchain-friendly regulations, and the government is driving its own blockchain projects.
While most western governments have yet to catch up with blockchain technology, Thai regulators have made fast and notable progress.
From crypto exchanges and ICO regulations to government-run blockchain projects, Thailand is moving forward. As a result, the country has attracted more foreign investment and has emerged as one of the leading blockchain players in Southeast Asia.
SET will apply for a crypto license
According to a report in the Bangkok Post, the Stock Exchange of Thailand (SET) is going to apply for a license to offer cryptocurrency trading. If Thailand's largest stock exchange launches a crypto platform, the legitimacy of digital currencies will get a significant boost.
Pattera Dilokrungthirapop, SET's vice-chairwoman, said the exchange is planning to expand into the crypto sector because there is a growing trend in Thailand to invest in digital assets.
The SET's chances to get the license are good. Regulators in Thailand seem open to crypto trading and legalized seven digital currencies last year: Bitcoin, Ethereum, Bitcoin Cash, Ethereum Classic, Litecoin, Ripple, and Stellar.
Moreover, the Ministry of Thailand has just recently granted a license to three new cryptocurrency exchanges.
If the ministry grants the license to the SET, it could become one of just a few stock exchanges worldwide that operate both, a digital asset exchange and a separate stock exchange.
Such a model could turn out highly successful, as the digital assets exchange could build on the SET's reputation and existing client base.
Thailand builds its blockchain ecosystem
The Thai government is actively trying to erase roadblocks for blockchain businesses.
In July, the Security and Exchange Commission (SEC) has issued guidelines for Initial Coin Offerings (ICOs). It categorized ICOs into three types: investment tokes, utility tokens, and cryptocurrencies.
The Thai government is also testing its own blockchain initiatives.
The National Electronics and Computer Technology Center (Nectec) is working on the development of a blockchain-powered voting platform.
The Thai Bond Market Association (TBMA) is experimenting with a blockchain-based bond registrar services platform for corporate bond transactions. The aim is to create a "BondCoin" for a Swift clearing and settlements system.
Just last week, the Bank of Thailand announced its plans for "Project Inthanon," a central bank digital currency. Other central banks in the Asia Pacific region such as the Hong Kong Monetary Authority and the Monetary Authority of Singapore are working on similar projects.
Foreign investors have noticed the changes
Thailand's openness to blockchain technology and the speed at which it creates blockchain-friendly regulations have attracted international investors.
IBM is cooperating with one of Thailand's largest financial institutions, Krungsri, to build out digital banking using blockchain technology. The Korean-based crypto exchange Bithumb said it will open in Thailand after receiving regulatory approval.
Thailand is moving fast, and that's for good reasons. Blockchain technology offers opportunities for the country to diversify its economy and foster innovation.