Blockchain Apps Being Released to Protect Artists' Rights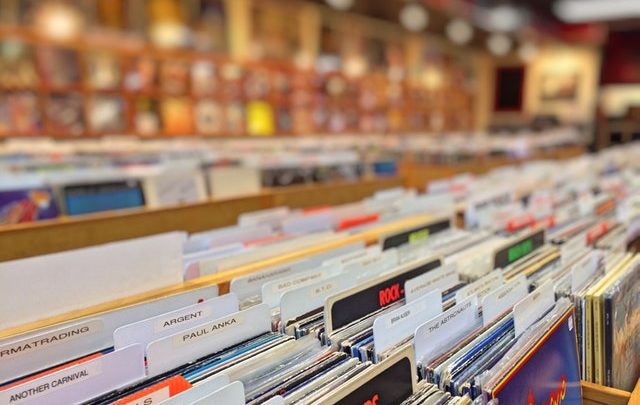 As blockchain technologies find their way into every walk of life, there seems to be a never-ending stream of solutions.
We have covered how blockchain has been applied in the art's industry. For a long time, the music industry as been tainted by disputes in contract agreements. Therefore, it comes as no surprise that recently the grapevines have been rattling as several groups have confirmed their intentions to release blockchain solutions to solve issues relating to royalty payments, copyright, and ownership rights within the music and art industries.
A startup, Ascribe.io, had dabbled in their vision of creating a system that covered intellectual property rights for all digital arts. This would have included music, digital art using graphic design, films rights, and more.
At the time it seemed as if finally, a solution for the entertainment business was in the works, but unfortunately, the idea fell flat on itself, leaving many believing that maybe the music industry is just one place that even the magic of blockchain technologies cannot solve its financial inconsistencies and copyright woes.
Nonetheless, new hope is here in the form of JAAK's KORD, and an unexpected as well as the unpredictable announcement of a blockchain app being released by Imogen Heap. Where Ascribe failed, it seems others have stepped in to do what was thought as impossible.
KORD Network by JAAK Successfully Piloted
JAAK, which is a start-up out of the UK's capital London has already successfully piloted its KORD application. Should their mainstream release become successful, the disputes we see and hear about in the media over music rights, as well as unfair royalty payouts, could be a thing of the past.
The aim of JAAK's KORD network has been designed to eradicate inconsistencies in contract agreements between publishers and artists, thus creating a unified framework for intellectual property rights.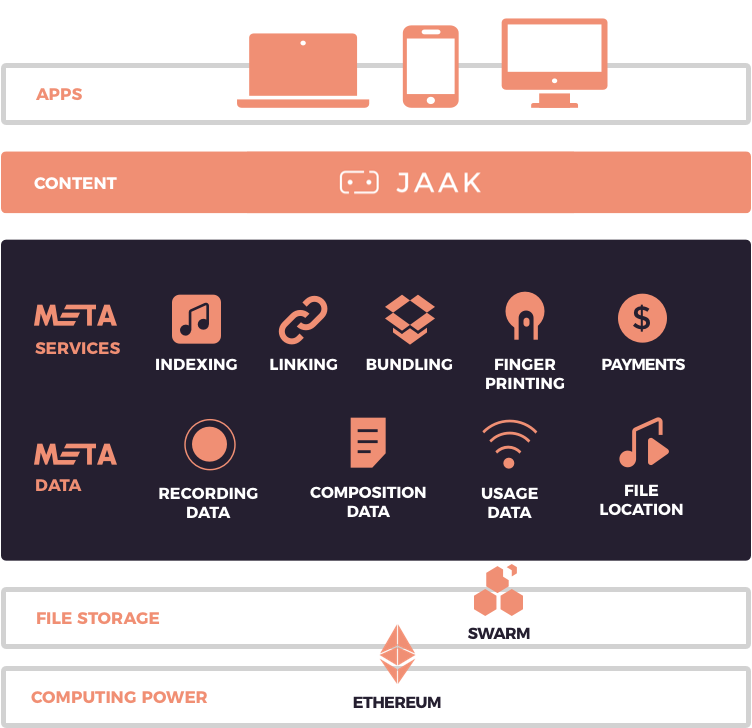 This means musicians and others involved within the arts and entertainment industry that have had poor legal representation or inexperience in making deals are less likely to make contractual mistakes that could potentially cost them millions in royalties.
On the other side of the spectrum, publishers will equally be protected from artists or agents that unfairly manipulate deals or contracts and end up paying out over the odds.
The KORD network is based on the Ethereum ecosystem and already has creditability as its pilot included the likes of Warner Music Group, Warner/Chappell Music, Global Music Rights, Sentric, BMG, Outdustry, and other big-name producers within the arts, film, animation, and music industry.
All the participants kept data on a single permissionless and decentralized database that will be shared globally. Once their intellectual property rights are placed on the network, the record is immutable. That said, those involved with a contract on KORD will be able to collaborate to amend or make documents redundant as long as all parties involved concur.
In addition to the system's sharing and collaboration powers, a complex code has been included to detect any inaccuracies or conflicts on the network. Although this seems like a small point, this is an essential area to KORD's success.
With songs having multiple copyright agreements across the globe – mainly via the World Web – the creation of a system that clearly defines the terms and conditions of how music is distributed and paid for is a development many have been waiting for.
Via a centralized digital outlet accessible from anywhere in the world, KORD will be able to spot any current confusions or conflicts so the parties involved can be invited to collaborate and solve the issue on the network.
Imogen Heap Launches Artist Career Management Blockchain App
It seems the subject of finances within the music industry as well as other entertainment sectors is a hot topic at present. For those not in the loop, Imogen Heap is a Grammy-Award recipient and artist.
During the recent MoneyConf event hosted in Dublin, Heap announced that she had started a project that will allow artists to use a blockchain based app to manage their own careers. She has made no secret of the fact that she sees the potential of blockchain technologies to solve issues that have long plagued artists' careers financially.
You only have to watch the movie 'Straight Out of Compton' to gain a vague understanding of how inexperienced or up and coming artists can end up losing millions due to bad management, misleading deals and unsound financial decisions in what is a very complicated business.
The app will be released September this year (2019). She is said to have used the payments made to her in Ethereum after her involvement in the infamous Harry Potter musical to make the app, which was apparently a dream of hers.
The app will deal with areas in an artist's career that relate to intellectual property rights, music distribution as well as other financial payments made to artists.
She said "It's about how to ease the flow of payments, how to ease collaboration, how to grow partnerships, how to make better collaborations on a business level and creative level. If you're a new musician […] how do you know where to sign up?"
For those looking to navigate the music industry to make a career out of it that need a guide through its complexities, Heap's app appears to be the perfect solution.