Apple's Co-Founder, Steve Wozniak, Joins EQUI Global
A Investment Firm Based on Blockchain Aimed at Disrupting the Capital Investment Industry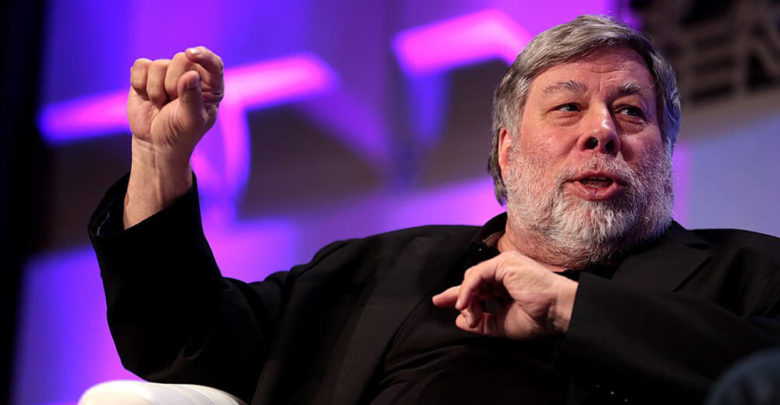 In an exciting development, Steve Wozniak who is best known as Apple's co-founder, co-founded EQUI Global, an investment fund based on the blockchain.
EQUI Global is a venture capital fund powered by blockchain and aims to disrupt the capital investment industry. The open-ended EQUI fund will mainly focus on tech companies and non-institutional investors. Investors can buy EQUITokens to join the fund and can sell these tokens on cryptocurrency exchanges to liquidate their investment.
Why EQUI Global?
As explained in the press release, "It is a technology-focused venture capital fund which combines the conventional principles of investing with a blockchain 'back end' that allows value to be realized and then traded in the open market through the EquiToken."
Although announcement came a few weeks back, he has now joined the startup as a co-founder officially, revealed a Medium blog post. He explained that he has been receiving pitches from various innovative companies regularly. In his words:
"I get ideas pitched to me every single day, in fact, dozens, and I always say no. Since I co-founded Apple with Steve Jobs, this is about the second time in twenty years that I actually said yes, I want to be a part of this. It has to be something I really believe in, and I believe in EQUI."
Wozniak will partner with EQUI founder Doug Barrowman and co-founder Baroness Michelle Mone OBE. He will lead the technology investments and will serve as the mentor for 'tech starts of tomorrow.'
Wozniak is positive about his business partners and said, "They are both very determined people who have both achieved what few people can do."
Wozniak revealed that the team has eyes on 20 different companies. EQUI's board of social entrepreneurs will mentor the shortlisted companies. He said, "We are the teachers, and I believe in that so strongly because Apple was strongly mentored. The enjoyment we had, the passion, starting the company, the excitement, it's the most exciting thing."
Talking about the new member in the team, Mone said, "Woz [Wozniak] has always been my business icon, and it's a dream come true to be working with him at EQUI."
Wealth of Experience
Needless to say, Wozniak has years of Silicon Valley-related experience. He is a technology entrepreneur and inventor along with being an electronics engineer and a programmer. He is also the father of Apple I released in 1976 and Apple II released in 1977.
Bitcoin is Better than Gold
Wozniak believes that bitcoin is better than gold, and is of the view that it will become the single currency of the internet.
During an interview with CNBC, in June 2018, Wozniak said:
"Bitcoin is mathematically defined, there is a certain quantity of bitcoin, there's a way it's distributed, it's pure, and there's no human running, there's no company running, and it's just growing and growing, and surviving. That to me says something that is natural and nature is more important than all our human conventions."
This is definitely a big moment for the crypto community, and it will be interesting to see how things unfold moving ahead.
Related post:
Toyota Partners with Lucidity to Bring Transparency to the Digital Ad Spending Using Blockchain