How can Blockchain be Used in the Travel Industry?
German-based TUI Group wants to use blockchain in their booking portal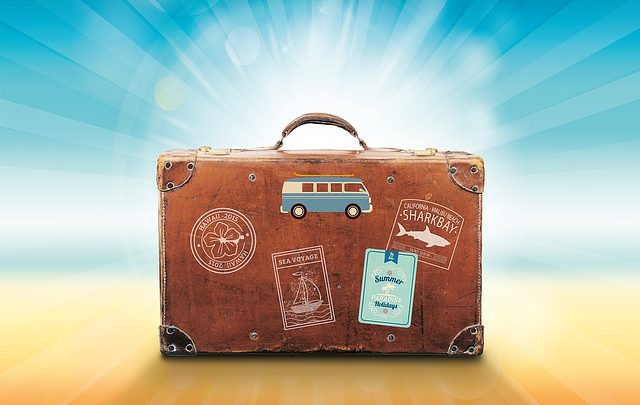 The blockchain is already creating ripples in various industries and is making its presence felt. As expected, the technology is all set to disrupt the online travel industry as well. This is perhaps why the Germany-based TUI Group, one of the world's largest tourism company, is planning to integrate blockchain into the travel industry.
Friedrich Joussen, the company's chief executive, believes in blockchain firmly and expects that this technology will soon replace the companies like Expedia. This is perhaps why he decided to get the company out of the travel aggregator business, so he sold Hotelbeds in 2016 for $1.6 billion.
TUI Group has more than 1,600 travel agencies, 380 hotels, 16 cruise-liners, six airlines and more, under its umbrella. The group services around 20 million customers and currently stores all of its contracts on a private blockchain. However, the company believes that they should make their blockchain platform public to enable customers and agents to access the booking travel portal.
According to Joussen, "If you want to address 20 million customers individually, you need the most modern IT technology. So, the blockchain is not the internet. The blockchain is the next internet."
How Can Blockchain Disrupt The Travel Industry?
Blockchain needs no introduction. For starters, it is an open, distributed and secure database. Think of it as a computer file stored on various computers. The file can then be managed and controlled by multiple computers.
The data stored in the blockchain is encoded and to be able to edit the data, you need to have a 'key'. What's more, the data stored in the blockchain cannot be corrupted or lost, since the information from one chain derives from the other in such a manner that it makes it impossible to change the contents of one block without replacing all the others.
TUI Group has integrated blockchain with its internal processes quite flawlessly and uses it to manage smart contracts which can be executed automatically. However, the company foresees that the blockchain can also help in maintaining real-time travel inventory.
For instance, if a particular hotel has an extra inventory to sell, they could update that on the blockchain, and everyone would be able to see and engage directly with the hotelier.
The Skift newspaper quoted Joussen: "It's cheaper, has a higher performance, and is accessible from everywhere – it's a pure cost equation."
Reportedly, the company is also working on a blockchain-based project BedSwap which would help them to manage hotel bed inventories in real time, which can then be offered to the market, thus replacing the need of intermediaries like Expedia and other guest keeping software.
Joussen believes that if all goes fine, and the technology is rolled out in full swing, this will help in saving millions over the next several years.
Other Companies in Action
In addition to TUI Group, various other companies are putting blockchain to good use. LockChain, for instance, acts as a marketplace for hospitality companies and hotels who are looking to rent out their properties. Since it uses a decentralised system and there are no middlemen involved, the LockChain provides better deals to its other customers. Winding Tree is another company on the same lines and tackles baggage tracking with blockchain.
That said, blockchain for the travel industry undoubtedly has great potential, and it will be interesting to see how things unfold themselves.
Related article: