Commodities Firms Complete Blockchain Pilot for Black Sea Wheat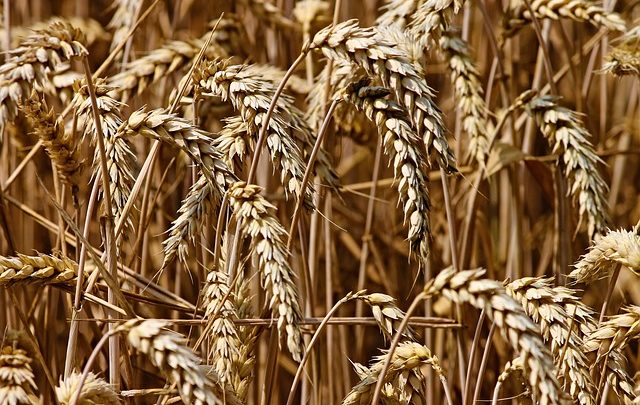 According to reports by S&P Global, two Swiss-based companies, Solaris Commodities and Transoil International, have successfully conducted a blockchain-based pilot transaction of Black Sea wheat.
The two companies are heavily involved in the trading of agricultural commodities such as flour, milling wheat, and vegetable oil.
What's the Noise About?
The companies used the platform created by Cerealia, another Swiss firm. It's an agri-commodities financing and trading platform that uses blockchain to function.
In the pilot project, the two companies completed a transaction from Novorossiysk, a Russian city. Dealt on a FOB-loading port basis (free on board), the shipment consisted of 25,000 metric ton of 11.5% protein Black Sea wheat.
According to CME Group, the wheat produced in the Black Sea region is a growing market that accounts for 20% of the world's wheat exports. This is the first documented Black Sea wheat trade that used a blockchain-based platform. While the monetary terms involving the deal are yet to be disclosed, experts say it's a big move, and we might be creating history with this successful sale.
Why Use Blockchain?
The companies believe that blockchain can help reduce conflicts and risks as the technology offers improved monitoring and dispute settlement.
S&P Global quotes Cerealia:
"An independent auditor has reviewed all the important details of the trade from the blockchain and validated the smart contract, digital signatures, signed document and timestamps. [The auditor] also confirmed that data has been encrypted, that no other data has been stored and that all data is up to date."
The Use of Blockchain on a Rise
The agricultural sector appears to have embraced blockchain wholeheartedly. We earlier talked about how African farmers are using blockchain to improve productivity. On the other hand, Walmart is also planning to use the blockchain technology to enhance food safety.
With such mass acceptance, it would not be wrong to say that blockchain is taking over the food and agricultural sector.