Is Blockchain The Future of Advertising Industry?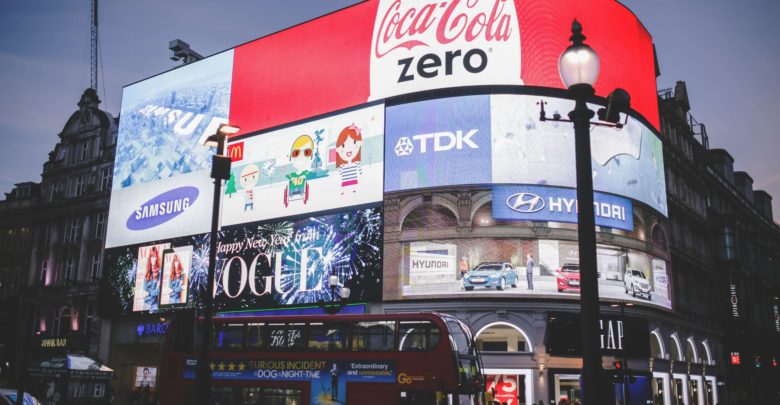 The advertising industry is in trouble, especially with there being so many advertising tools but not enough buying public.
Advertising agencies have been struggling to find a solution to this growing problem, and it seems that blockchain might be the answer – if a new report is to be believed.
What The Research Says
A jointly published report by TV[R]EV and Adledger concluded that a large number of advertising executives believe that "the future of the advertising industry lies in digital ledger technology.
The survey consisted of 100 senior executives with 70% choosing to "Strongly Agree" or "Agree" with the statement, "Blockchain is the future of advertising."
About 11.9% did not agree with the statement, and 10.3% of the respondents had no idea what blockchain was.
Is The Industry Really "In Crisis"?
According to the report, the industry is in crisis as "publisher profits are syphoned away by a complex middle layer in the name of greater efficiency." It also highlighted that "[r]oughly 70% of every ad dollar they spend disappears into the digital abyss."
The report says that a lack of privacy and the possibility of fraud are two of the major problems with digital advertising. Clients have the option to use bots and other such tools to improve views numbers and fool advertisers.
It is believed that digital ledgers can reduce this problem while also managing the disbalance caused by the huge market share enjoyed by Facebook and Google. It will not be entirely wrong to state that the two companies enjoy "duopoly".
How Can Digital Ledgers Help?
According to the study, the technology can "de-intermediate the market for advertisements."
Due to the presence of several intermediaries, publishers presently only enjoy a 30% share, which is not enough for most. Plus, it also makes advertising expensive for buyers.
"It is extraordinarily difficult for a marketer to know precisely how many times their ad changed hands or even exactly which companies were involved in a specific programmatic buy," said the report.
On the other hand, a shared ledger involves no intermediaries. In fact, about 50% of executives agreed that "blockchain will reduce the number of intermediaries in the supply chain."
A New Model for Advertisement
The study suggests creating a new model to improve the overall user experience. Introduced as "Extreme Blockchain," it's designed "to bring consumers into the transaction and make them aware of the value of their personal data to publishers and advertisers."
The plan includes blockchain-based software including browsers and compensation users for interactions.
The report concluded that "blockchain technology will begin to see wider adoption in the next two to three years." If we look around us, it's already being used in different industries, and the advertising industry appears to be next.