Tretyakov Gallery to Use a Blockchain-Powered App to Raise Funds
My Tretyakov will allow users to curate their own art collections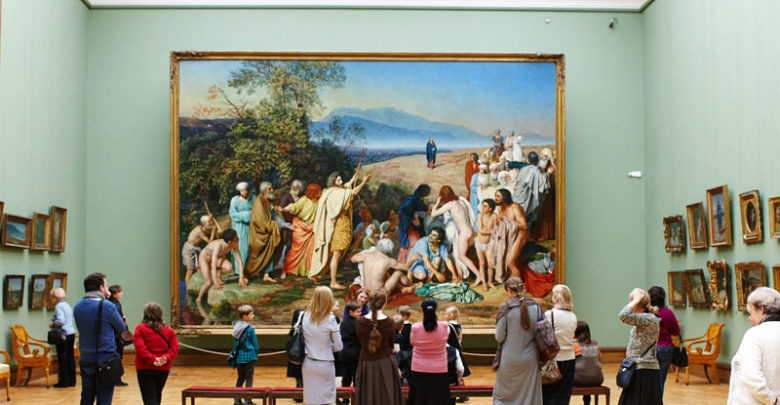 Russia's Tretyakov Gallery is going to use blockchain to levy donations. One of Russia's most culturally significant museums has announced that it will release a blockchain-based app that will seek to generate private capital to help support efforts to digitise its collection.
The mobile application is being developed as a joint initiative under RDI.Digital, a tech lab that unites Russian cultural projects with European tech startups. The app is going to be called My Tretyakov, and it is being developed right now by the Austrian company, Riddle & Code.
Individuals and corporations will be able to make donations through the app – at which point these art appreciators will become patrons of artwork in the gallery. They will be given access to their own private collections on the app, and their names will also be published online alongside the exhibitions they choose to support. Donors will also have the option to remain anonymous.
Riddle & Code's plan is not only to give patrons access to their own collections, they are also aiming to create a mini social network out of the project. Donors are going to be able to create their unique profiles, 'curate' their own art collections, and learn the interests of other donors.
The project's social element gives an extra incentive to donate by encouraging individuals or corporations to raise funds and join an exclusive art community.
It has not been announced yet exactly how much money patrons can donate. Whether there will be tiered donations that dictate access to features in the app or just contributions of any nature, we do not know yet.
Last week, My Tretyakov was presented to the Saint Petersburg International Cultural Forum, where the idea was pitched as a "new form of public involvement in art."
Other applications of blockchain in art
Blockchain technology has begun creeping into the art world. Last June, the world's first ever cryptocurrency art auction was held at the fine art gallery Dadiani Syndicate. At that auction, partial ownership of Andy Warhol's 14 Small Electric Chairs was sold – an artwork worth $5.6 million.
In September, a New York-based group called the Blockchain Art Collective introduced a blockchain-powered art catalogue system. Supported by the San Francisco tech company Chronicled Inc., the collective's initiative attaches a microchip to individual pieces that links to the artwork's respective blockchain. In doing so, works are provided with an indisputable digital identity.
Related post: