Brave, the Crypto-Powered Browser Making the Headlines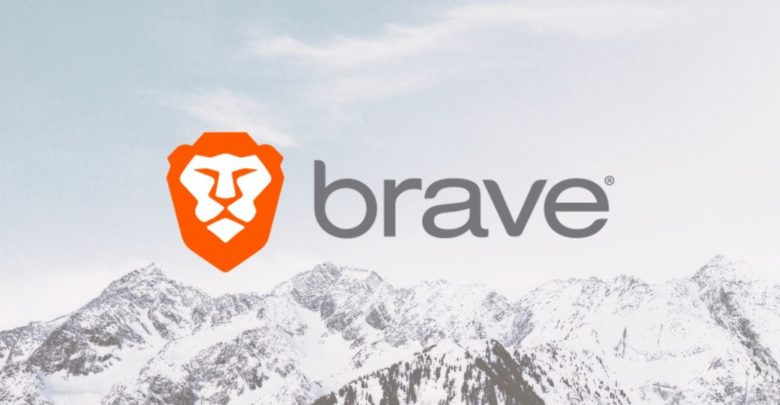 A crypto-powered browser is making big strides this year. With growing public attention on data protection, it seems as if Brave Browser arrived at the right time. And they are seemingly unstoppable. 
USA Today and Wired magazine, which featured Brave Browser for their series of launches and milestones achieved. These include the launch of a privacy-centric ad platform, a "Twitter tipping" feature, and marking the seven million monthly active users and 60,000 publishers milestone. 
But what exactly is Brave Browser and why are they turning so many heads? 
Brave is a free, open-source web browser based on the Chromium web browser. Brave allows users to support the sites they visit with the BAT token, which they earn by watching ads or by creating their BAT wallet. 
Their mission is to "fix the web." They propose more than a browser; they see themselves as a "new way of thinking about how the web works." The team is built of privacy-focused, performance-oriented pioneers of the web. In other words, "publishers publish, surfers surf. Everything else is automatic."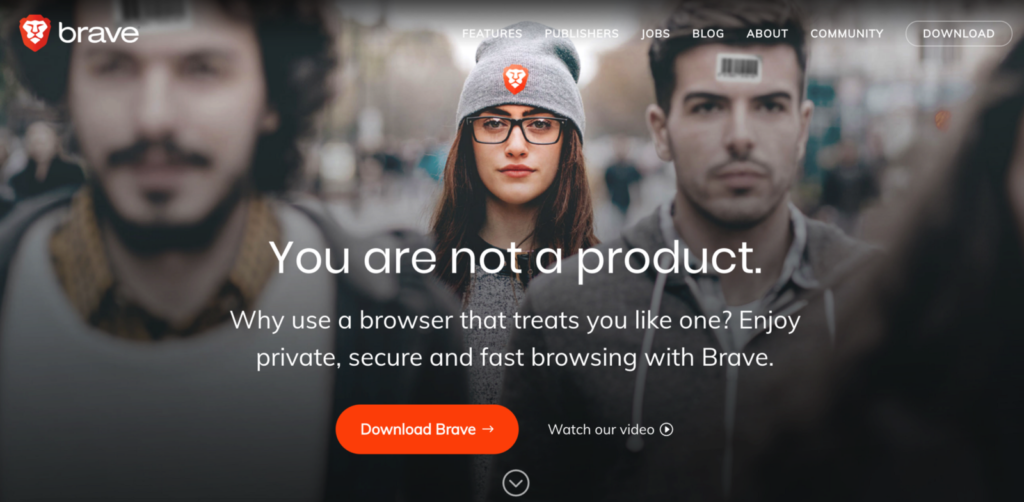 For more on how Brave blocks unwanted content by default and rewards publishers and surfers, check out this review
 Brave Browser and Basic Attention Token (BAT) Mean Business
While protection of privacy is an essential part of Brave's mission, it's far from all they're working on. 
Brave is front-running a new advertising economy
Brave new advertising model turns traditional content marketing on its head! Their new privacy-centric ads platform, called Brave Ads, was integrated into their latest web browser for macOS, Windows, and Linux. It enables users to view privacy-protecting smart ads and receive 70% of the ad revenue generated from their clicks.
"Publisher-integrated Ads will provide 70% of the revenue share to participating Verified publishers and content creators; 15% of the revenue share will go to users that view and engage with the Publisher-integrated Ads, and the remaining 15% of the revenue share will go to Brave, " read the announcement.
The point is to empower users to monetize their time spent discovering new content, while at the same time protecting their personal information. Seen as the "First Advertising Platform Built on Privacy", it delivers effective advertising while giving users privacy and control. 
This new feature also takes care of the other actors in the advertising world – the brands.  With Brave Ads, brands can highlight offers and ensure engagement with their users online. Because the ads are opt-in, it provides certainty to the brands that their campaigns on Brave will be viewed by users that want to. In this new advertising economy, the consumer is prioritized, ensuring the chain of capital flow. 
Brave Ads is already hosting ad providers such as Vice, MyCrypto, and eToro, who joined BuySellAds, TAP Network, AirSwap, Fluidity, and Uphold.
Twitter tipping – giving rewards for your preferred content
In such a complex ecosystem, how established advertising players be incentivized? The idea is to allow users to tip for content that they like. When opening Twitter on Brave Browser on your desktop, there's a "special tip button on each tweet", which allows to directly send a tip to the author of the tweet.

The same feature is available on Youtube, Twitch, and registered websites. This allows users to reward producers for their content, be it a video, a streamer of a site owner.
Creators need to be verified through Brave before being eligible for Brave Rewards. 
Improving the browser experience – a "reader on steroids"?
Brave's tool, the SpeedReader, is being developed to improve the browsing experience. It goes into action before the page renders and delivers only the content relevant to the reader. 
Brave Chief Scientist, Ben Livshits, called the Speedreader a "reader on steroids." He explained: 
"It means the clutter is gone and you have a nice clean, well-presented page. It's similar to applications like Instapaper or Pocket but imagine that being the default. We're optimizing for what the user actually wants, which in this case, is essentially content consumption and easy-to-read text."
The reader mode will not only improve the experience but also significantly reduce battery consumption, as mobile web browsing is particularly power-hungry. 
From dream to reality? 
At the end of last year, Brave became the default browser on one of HTC's smartphone and will be pre-installed on the HTC Exodus 1, "the first native blockchain phone" with support for multiple blockchains, including BTC and ETH. 
Only last week, Brave announced that their privacy-first ads are also available on Android. This marks their desire to cater to their smartphone-based users, and a significant expansion of Brave's advertising ambitions. Undoubtedly, it sets the ground for further developments. 
Brave's ecosystem is bold and yet, invaluable. It keeps the advantages of online advertisement, which is a source of revenue for websites and online services, and at the same time, respects privacy.
When compared to giants like Facebook and Google, whose ad targeting policies are built on exploiting user's personal data, Brave's ad platform holds significant disruptive potential. We might be seeing the idea, that was once only possible on paper, materialize into the real world.