Samsung Aims to Streamline the Banking Industry
The IT Arm of the Tech Giant, Samsung SDS, Launched BankSign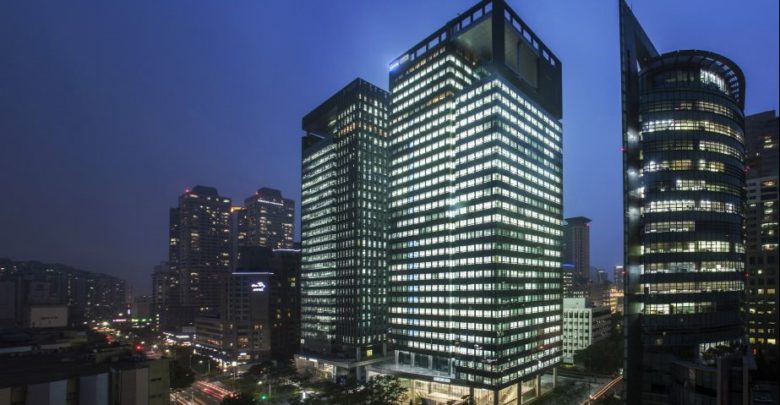 According to an official announcement made on August 27, Samsung has developed its blockchain-based certification tool, BankSign.
The IT arm of the tech giant, Samsung, Samsung SDS, launched its own blockchain-based certification tool for banks in a joint project with the Korea Federation of Banks (KFB).
What is the New Samsung's Blockchain-Based Tool All About?
BankSign, the blockchain-based tool developed by Samsung, aims to simplify the transactions within the banking system. The tool would only need a certification from one bank, which can be verified using patterns, passwords and fingerprints, as revealed by Yonhap.
BankSign would provide a certification with a validity of up to three years. This would replace the existing certificate system which has turned out to be outdated. It is worth mentioning here that the conventional certification system currently used in banks requires annual renewal along with authentication from each individual bank.
BankSign aims to eliminate these hassles by providing a platform wherein the system would require from a single bank which would last up to three years.
BankSign – The First Initiative of its Kind
According to Hong-Jun Yoo, the Vice President of Finance Business at Samsung SDS told that BankSign is "the first example of applying blockchain technology to banking services."
The system is well-secured and connects bank system with the data-sharing network. The security of the system is taken care of by the immutable nature of blockchain. According to a statement:
"BankSign is the first application of the much-anticipated blockchain technology on banking services … The company will continue to expand its digital transformation business, which will bolster competitiveness of banks and financial institutions."
Blockchain Products on the Rise
Samsung SDS is the IT arm of Samsung and was launched in 2015. It released Nexledger, its first business platform, in 2017. Soon after, the company announced a digital finance platform, Nextfinance, which is based on artificial intelligence and blockchain technology. The platform aims to integrate financial records from various companies, claim insurance, automate tracking and perform other such tasks.
In addition to these, Samsung SDS also launched Cello Square3.0 which is another blockchain based product and is related to the global logistics industry.
Recently, the IT subsidiary of LG, LG CNS, also launched a blockchain platform to track digital currency and streamline digital verification and supply chain management.
Image credut: Samsung SDS