LG Subsidiary Launches In-House Blockchain Platform 'Monachain'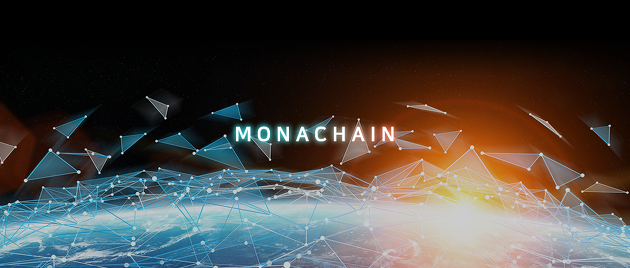 LG CNS, the IT subsidiary of Korean electronics giant LG, recently launched a blockchain platform to facilitate digital verification, digital supply chain management, and tracking digital currency.
Called 'Monachain,' this in-house blockchain platform is launched to streamline various sectors like manufacturing, finance, and others.
Participants can create their own digital currency wallet using Monachain. This feature could come in handy for local governments to issue welfare payment as well as local currency. LG CNS is also working to boost the banking infrastructure to enable the commercial banks to issue digital currency through blockchain, as reported by Yonhap.
The company said, "Even further, Monachain can help business owners boost productivity as the company provides a digital supply chain management system that enables suppliers to manage the entire production processing efficiently."
How Does It Work?
LG CNS first revealed the details about the Monachain mid-2017. Based on Corda, which is a permissioned distributed ledger, Monachain makes use of a decentralized identifier to process digital payments wherein participants can self-verify themselves before making a transaction using their smartphone.
Monachain makes use of DID or Distributed Identification Technology by which participants can verify themselves with their fingerprint or PIN.
LG and Blockchain
According to The Korea Times, the term Monachain is a play on two words "Mona Lisa" which is a renowned painting from the famous painter Leonardo Da Vinci and "Chain" from blockchain, meaning that Monachain is the queen among all the blockchains that exist.
That said, LG has always been proactive regarding blockchain. Its IT subsidiary, LG CNS, has been continuously working on blockchain systems since December 2015, when they launched its own blockchain platform for issuing electronic stocks of unlisted companies which are unregistered at Korea Securities Depository.
Meanwhile, LG partnered with R3, a financial blockchain consortium, in May 2017. Reportedly, LG recently made a team of 50 expert blockchain members and also plans to increase the count of dedicated blockchain staff members to twice of what they already have.
Additionally, LG is also an active member of OBCIA (Open Blockchain Industry Association) since April 2018.
That said, South Korea has been quite supportive since February when it comes to cryptocurrency trading and implementing blockchain technology. Choe Heung-sik, the Governor of the Financial Supervisory Service, said that the government would encourage banks to work with cryptocurrency exchanges and would support crypto trading as far as regular transactions are processed.
Samsung to Join Soon
After LG, it is believed that Samsung will join the race soon and will use blockchain for managing the mailing network of the company. Additionally, the company is also working towards introducing an accountant system powered by blockchain with a sole aim of improving the global shipment tracking which is worth tens of billions of dollars annually.
According to Samsung analysts, such a system would reduce the shipping costs by 20%.
Additionally, other big names are working on blockchain as well. Microsoft recently launched Coco, its own blockchain based project and has also resumed accepting Bitcoins as the mode of payment on its Windows and Xbox store. Further, Oracle also plans to launch its blockchain products in the near future, adding to their blockchain-based Oracle Cloud Platform.
Image credit: LG CNS