Russia Employs Blockchain Technology To Expedite Jet Refueling Processes
S7 airline wants to track data and paperwork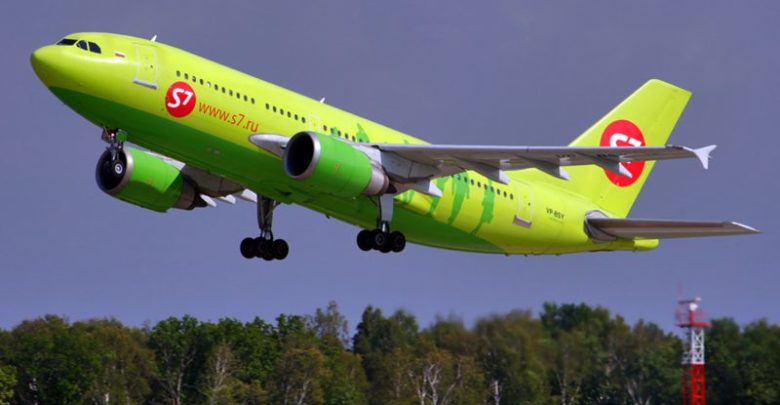 The Russian airline S7, the jet fuel supplier Gazpromneft-Aero, and Alfa-Bank recently trialed a blockchain-based application that should make the process of jet refueling more efficient.
The S7 airline, among the largest operators in Russia, stated in a release this week that the blockchain technology will track data and paperwork related to the procedures for refueling airplanes.
The system works by giving access to all three involved parties to a shared ledger that tracks the fuel demand of individual airplanes. In addition, the network facilitates payments for fuel using a process that generates a smart contract for each transaction.
Blockchain aiming high
The airline pointed out in its release that the new technology can reduce time spent on manual operations and, because of the instantaneous nature of the transactions, can reduce the amount of time that money is just sitting in the bank.
The partnership between the three parties is a good indicator for S7, as the Novosibirsk Oblast-based airline attempts to expand its operations across Russia and into foreign markets. Working with Gazpromneft-Aero, a subsidiary of Gazprom, and with Alfa-Bank, one of Russia's largest bank, will only bolster S7's credibility.
The move to coordinate settlements between aviation companies and their respective sources of fuel, while also including financial institutions, is new to the industry and it could easily inspire other airlines and fuel operators to begin solidifying their relationships on the blockchain while also increasing transaction efficiency.
Experience using blockchain technology
S7's use of blockchain to modernize its refueling procedures is not the company's only experience with the technology. The aviators have developed various blockchain-based solutions that included an attempt via Ethereum to make flight tickets available that can be purchased through an open API blockchain.
The company appears to be very comfortable in its embrace of blockchain technology, as it is interesting to follow the developments of blockchain in the aviation industry. As we have seen, other airlines are attempting to delve into the technology. While Lufthansa and SAP announced a competition last month to find ideas to use blockchain technology in the aviation industry, Singapore Airlines launched a new digital wallet powered by blockchain.
With the support of companies like Gazprom and banks like Alfa-Bank, S7 should continue to be an innovator in the aviation field.
Image credit: OneWorld