Lufthansa to Invest in Blockchain
The aviation industry is next in line to implement the technology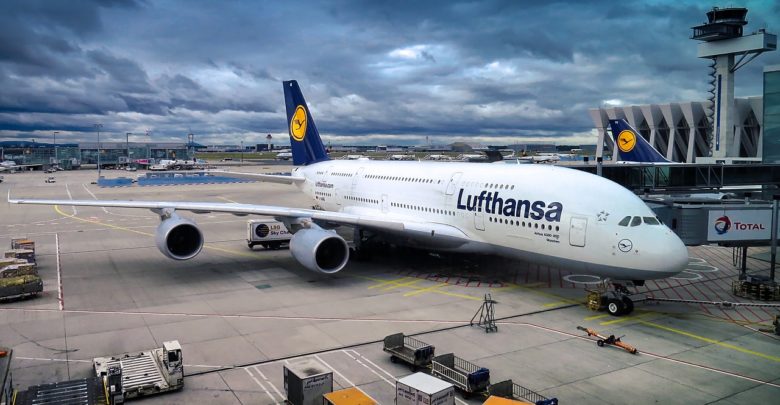 Blockchain appears to have caught the interest of Lufthansa, the largest German airline. The company recently announced a competition in partnership with SAP to find ideas to use blockchain technology in the aviation industry.
This is not the first time that a company has shown interest in blockchain technology which is now being used in different fields.
We have seen how the Indian government is using blockchain to combat fake drugs, and it looks like the aviation industry is next to jump the bandwagon.
The competition called the Aviation Blockchain Challenge was announced on Friday, July 20. It intends to seek new ideas on how blockchain can help the industry. Both the firms intend to join hands to push ideas that they find useful.
The Two Companies Truly Want it To Be a Joint Effort
The two companies have agreed that there is a lack of emphasis on the use of blockchain technology in the airline industry, especially when compared to other sectors.
"While many industries have found their first use cases, the impact on the aviation sector is not noticeable yet. We want to change that together with SAP and see substantial potential in our industry to utilise blockchain and other plays of decentralised networks," Lufthansa said.
According to Lufthansa, the competition is mainly about finding ways to improve three areas: data procession, flight purchasing and booking, and supply chain. All applications must fall within these categories.
"The peak of inflated expectations is slowly, but surely coming to an end and blockchain is starting to generate value," said Gleb Tritus, MD of the Lufthansa Innovation Hub.
This is not the first time that Lufthansa is trying to make use of blockchain technology. It had earlier announced a partnership with an ethereum blockchain designed to find a solution to put customer data including reservation details on a distributed network. While not much is known about that project, this new competition seems to have a lot of scope.
Application Process
Candidates will have to go through multi-stage selection process. Handpicked candidates will be provided mentoring by experts. Final pitches will be held in October.
Ideas that get approved will move to the pilot projects stage which will make use of SAP's recently launched blockchain-as-a-service platform.