Coinbase Rolled Out Cryptocurrency Gift Cards in Australia and Europe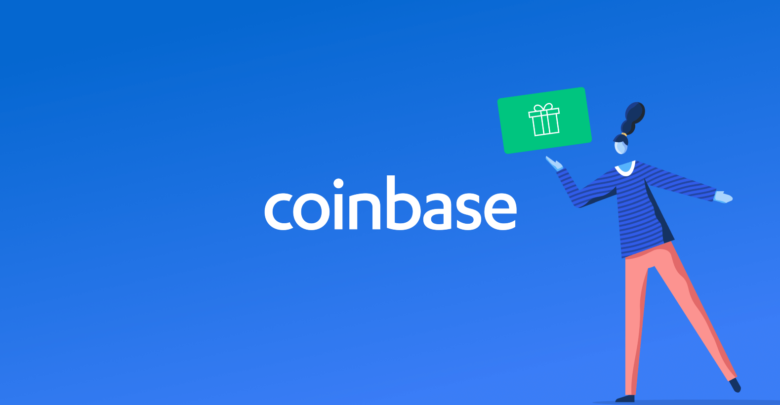 In an exciting development on July 25, Coinbase, a cryptocurrency exchange giant, rolled out cryptocurrency gift cards that would enable the customers in Australia and Europe to shop at major retailers and hire services from big names like Nike and Uber respectively.
For this new service, Coinbase is partnering with WeGift which is a London-based FinTech startup. WeGift allows its customers to convert their cryptocurrency into gift cards which can then be used at more than 120 retailers across the world like Amazon, Tesco, and Uber among various others.
Coinbase Has Always Been Taking Such Steps
The best part of this service offered in partnership with WeGift by Coinbase, as WeGift explains on its website, is that there is a zero swap fee involved and the users get an attractive 5% bonus gift after they convert their cryptos from their respective Coinbase account.
Zeeshan Feroz, the CEO of Coinbase UK in an announcement said,
Customers purchasing an e-gift card will enjoy zero Coinbase withdrawal fees and bonuses on select e-gifts.
He further added, "With the launch of e-gift cards, customers have a new option to spend their crypto balances, realizing its value to buy tangible things or experiences."
"From converting Bitcoin into Uber credits or ether into a Nike shopping spree, customers will have greater flexibility and control over how they use their crypto," he said.
As of now, the service is only available to the customers in Australia, France, Italy, Netherlands, Spain and the United Kingdom, but the Coinbase plans to roll out this feature in other countries as well in the next three months. It is important to mention here that Coinbase has its presence in 32 countries as of now.
Coinbase is quite active in the industry and has been known for adopting radical steps that aim to boost the infrastructure and functionality of the cryptocurrency industry. In addition to the partnership with WeGift, the company also aims to provide easier cryptocurrency access to the institutional investors with the launch of Coinbase Prime, Coinbase Custody, and Coinbase Markets.
A Positive Initiative
It is worth noting that there are a very few brands which are accepting cryptocurrencies as of now. Expedia, the travel booking giant, recently removed the option to pay through Bitcoins in June.
However, it is good to see such positive initiatives, and Coinbase's move to provide gift cards in exchange for cryptocurrencies will serve as a welcome move. It is imperative to mention here that the introduction of cryptocurrencies as a payment method is often greeted upon by a positive response. A non-profit organization, Freedom of the Press Foundation was able to collect 1,000 Ethereum on the first day of adding crypto payment options!
Related post:
American Express Plans to Use Blockchain To Improve Customer Experience