Decentralized and Encryption Startups Could Save the Internet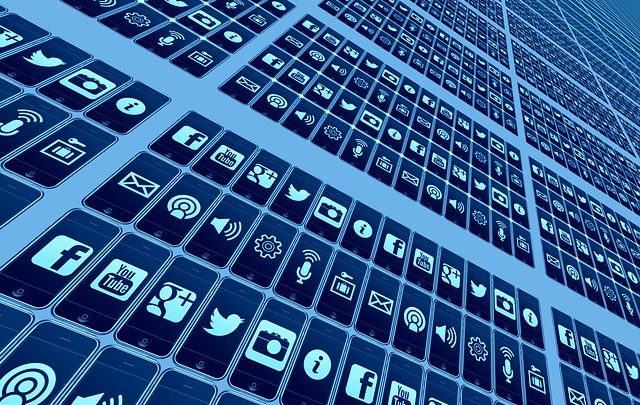 The internet as we know it is dominated by a handful of technology giants who collect our data, earn from it, and sometimes unwittingly lead to its misuse.
Blockchain, and one of its leading principles, that of decentralization, could create the next revolution of the internet – the decentralized net.
Already, a number of technology startups share a common goal of restoring privacy and security to online data and browsing. They plan to achieve this goal by dethroning the current internet oligopoly, handing the control of personal data back to the individual, and providing decentralized alternatives.
Brave
Founded by Mozilla browser creator Brendan Eich, Brave's internet browser blocks adverts and cookies that track and collect data. Users can choose to block every unwanted privacy invader that websites contain. Brave is not blockchain-based, nor is it decentralized, but it doesn't store user data either. Its coin, BAT is based on the Ethereum blockchain and is already used to reward content publishers.
Later, Brave plans to use BAT to "pay" users who opt-in to viewing adverts. In this way, the monetization of the web rewards the user and content creator, not just the technology provider.
Brave reached 10 million downloads and 4 million active users in September this year. It has recently announced it will be the default browser for the HTC Exodus 1, HTC's first blockchain-native smartphone.
Tresorit
Swiss-Hungarian startup Tresorit is already a popular encrypted file synchronization, cloud storage, and sharing platform. Files stored and shared in the cloud are encrypted using a zero-knowledge protocol, similar to the zero-knowledge protocols used by the Ethereum and Zcash blockchains. Tresorit doesn't use blockchain technology or have a cryptocurrency, but its end-to-end encryption purportedly keeps data safer than existing cloud service providers.
Tresorit has now raised a further €11.5 million and plans to launch a full version of new product Tresorit Send, currently in Beta. The encrypted file sharing platform is designed to compete with the likes of Dropbox and WeTransfer and could channel more users to the full Tresorit service. The Tresorit platform has around 17,000 users, and founder Istvan Lam says:
"Many enterprises are holding back from migrating to the cloud due to security and privacy concerns. With security guaranteed by end-to-end encryption, more businesses can and will choose Tresorit's cloud solution."
DADI (Decentralized Architecture for a Democratic Internet)
Another cloud-computing startup, this time with a blockchain solution, is DADI. It raised $30 million in funding this year to create a "new internet" through the peer-to-peer sharing of computational power and storage space.
Currently, cloud service providers, like Amazon, Microsoft, IBM, and Google, who control three-quarters of the market, store user data in massive server farms. Both the data and the control of it is "centralized."
DADI's decentralized blockchain solution could allow everyday computer users to become nodes on its network and contribute their unused storage space or computing power to a massively connected system in return for passive income. Cloud users of this network would see their encrypted data distributed across these nodes, where available space and power is available. In fact, almost any cloud-connected device could become a node on the network, DADI is even hoping to use smart speakers or WiFi light bulbs!
DADI Product Director Paul Regan believes digital society has been "gifting irreversible control to large corporations of digital services that should at least be shared by all — or at best be a basic human right."
Minds
The decentralized internet must, of course, have decentralized social media. New York-based Minds is one emerging option. It's now seen an influx of investment led by Overstock.com's Patrick Byrne.
Minds is entirely open-source, uses encrypted messaging, and offers optional anonymity. Its goal is to be completely decentralized, non-partisan, and to allow users to remove their data altogether. Minds has 1.25 million registered users and an aspiration to reward users in its ERC20 token, MINDS.  
Founder Bill Ottman says that after "systemic data breaches, shadow-banning and censorship" people are "demanding a digital revolution." The Minds mission is "internet freedom with privacy, transparency, free speech within the law and user control."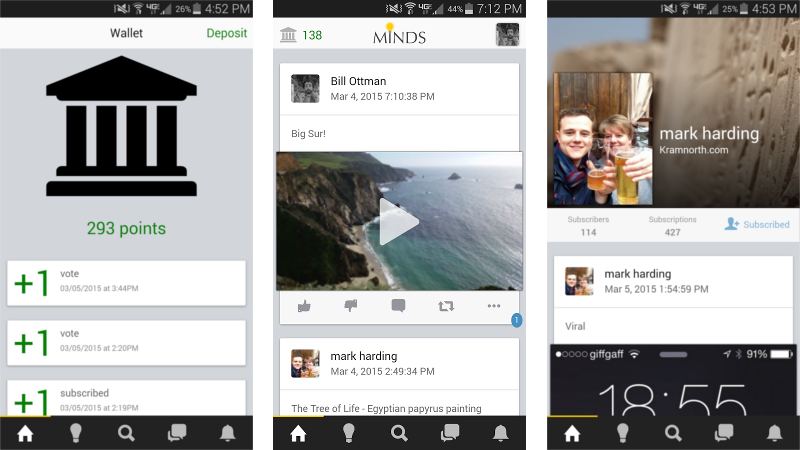 These examples of startups hoping to deliver a better internet are just a few of many hundreds that are gaining funding, building platforms, and seeing their users increase.
The next internet, or web3, is still evolving but it is likely to be characterized by decentralization, the blockchain, better data protection, and privacy-savvy users.