UK Watchdog Reports $2 Million Lost in Cryptocurrency Scams This Summer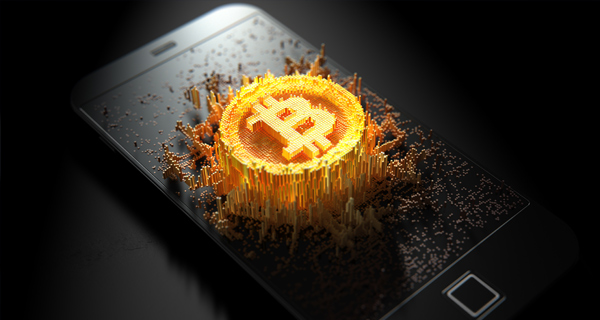 According to the figures reported by UK law enforcement officials, there were 203 cases of cryptocurrency frauds amounting to more than 2 million pounds lost.
As per a statement released on August 10 by Action Fraud, which is the National Center for Fighting Cybercrime and Fraud of Britain, the watchdog warned the public to avoid investing in seemingly rewarding investment ponzi schemes related to crypto trading and mining.
How are People Scammed?
The scammers target people through social media platforms and even cold call sometimes by attracting them with luring rewards. Scammers then persuade the victims to open their trading account on their websites and ask them to reveal their private, confidential information including their credit card details.
Once the minimum deposit is made, victims are even encouraged to invest to get additional profit. In various cases, victims realize that they were being tricked and fooled, but that's useless. By the time they discover this, the website is disabled and there is no other way to contact them.
There were 203 such cases reported between June and July 2018 by the police department of the City of London.
Pauline Smith, the Action Fraud Director, was spotted saying:
"It is vital for anyone investing or planning to invest in cryptocurrencies to do extensive research on the company with which they choose to invest. Statistics show that opportunistic fraudsters take advantage of this market, offering investment in cryptocurrencies and using all the tricks of the book to defraud unsuspecting victims."
The Course of Action
Reportedly, the UK is emerging to be one of the fastest growing cryptocurrency markets, which is why the leading cryptocurrency exchanges like Binance and Coinbase are working hard to enhance their involvement in the country.
This unparalleled occupancy of cryptocurrencies in the UK has led to a sudden spike in the fraudulent activities. Keeping this in mind, the ECA (Economic Crime Academy) has organized a one-day 'Cryptocurrencies for Investigators' course to train offices to enable them to manage and recognize the involvement of crypto in their investigations going forward.
Action Fraud warned, "Professional-looking websites, adverts or social media posts don't always mean that an investment opportunity is genuine."
"Criminals can use the names of well-known brands or individuals to make their scams appear legitimate. A genuine bank or financial organization won't force you to part with your money on the spot. Always be wary if you're pressured to invest quickly or promised returns that sound too good to be true. Avoid uninvited investment offers, especially those over cold calls. If you're thinking about investing, get independent advice and thoroughly research the company first."
Additionally, to further tighten the grip over such frauds, the Action Fraud is reportedly encouraging crypto victims to file their report here.
Are crypto frauds becoming a habit?
On the same lines, Kaspersky Lab also released a report on cybercriminals' exploitation of (fake) ICOs, making more than $2 million on the second quarter of 2018. Recently, UN Chief of Cybercrime also issued a warning to the cyberhackers that "we will track you down and we will bring you to justice."
Did you find this article helpful? Don't hesitate to share on Facebook and LinkedIn to let your network know!