CipherTrace Discovers that 10 US Retail Bank Currently Have Unregistered Cryptocurrency MSBs
Top Banks can also Discover up to $2B in Cryptocurrency Business Per Year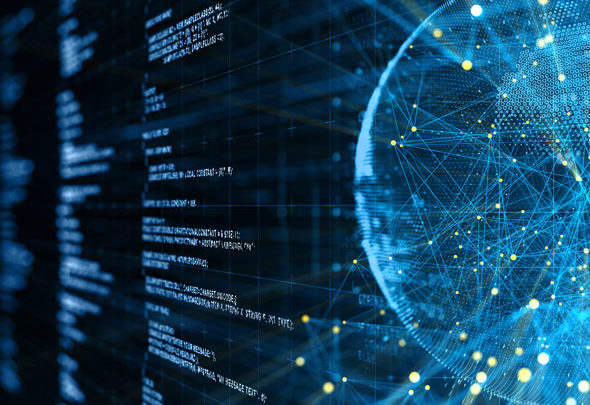 CipherTrace, the global leader in cryptocurrency intelligence, today announced the launch of CipherTrace Crypto Risk Intelligence, its comprehensive cryptocurrency risk threat detection and proactive risk management service for banks and financial institutions. Key features of the product include detection of unregistered cryptocurrency money service businesses (MSBs), risk evaluation of cryptocurrency companies for bank relationships, attribution of cryptocurrency-related transactions, counter-party risk scoring, and a chronology of all known cryptocurrency threats within payment networks.
Research by CipherTrace Labs found that every one of the top 10 U.S. retail banks currently have unregistered cryptocurrency MSBs—including crypto exchanges—transmitting funds on their payment networks. Analysis revealed that a typical large bank is processing as much as $2 billion a year in undetected cryptocurrency-related transfers, posing a challenge to Anti-Money Laundering compliance.
This is especially significant since compliance with both the U.S. Bank Secrecy Act (BSA) and Financial Action Task Force (FATF) funds Travel Rules requires financial institutions to clearly identify the MSBs they facilitate. Most banks are ill-equipped to identify and monitor cryptocurrency exchanges and other virtual asset service providers (VASPs) as MSBs, which is required under the BSA and new FATF guidance that will soon become law in G20 nations. CipherTrace monitors over 500 cryptocurrency companies and provides risk scores, compliance scores and AML filtering data for financial institutions.
FinCEN and FATF Guidance for Bank Compliance
Banks currently have a number of advanced tools and methods for risk management, Anti-Money Laundering and Counter-Terrorist Financing of conventional payments, but they are left exposed when it comes to virtual currencies that use traditional payment systems such as SWIFT and the ACH networks. To aid banks in reducing the risks of cryptocurrencies on their existing payment rails, as well as identifying cryptocurrency companies that they might wish to bank who have a low risk score.
At the November 5-6, 2019 CipherTrace Cryptocurrency Travel Rule Information Sharing Architecture (TRISA) Conference in San Francisco, Carole House of the U.S. Treasury's Financial Action Task Force (FinCEN) questioned how well-prepared banks are to comply with important components of both the BSA and FATF guidance. "It would be interesting to know how many financial institutions operating in this space are able to identify a [crypto-business] recipient as a financial institution on the basis of its wallet reference number, or the other information that it currently has available to it," stated House.
CipherTrace Crypto Risk Intelligence offers banks a four-pillared solution:
Reveal unknown risks created by connections between VASPs and bank payment systems
Risk score over 500 crypto exchanges and other VASPs
Identify unregistered MSBs & P2P schemes using bank accounts
Identify Dark Web risks and stolen financial products for sale that use cryptocurrencies for laundering funds
"Financial institutions are exposed to cryptocurrency-related risks because they have no way to detect underlying threats. CipherTrace has been working with the most advanced banking security teams throughout the year so they can mitigate their risks. CipherTrace Crypto Risk Intelligence now brings this capability to all banks and financial institutions. Whether you want to bank cryptocurrency companies and assess their risk or detect risky customers on your existing payment networks for FinCEN and BSA compliance, CipherTrace has your solution," said Dave Jevans, CEO of CipherTrace.
About CipherTrace:
CipherTrace is the world's leader in cryptocurrency intelligence, with the most comprehensive tracing, risk scoring and threat detection—including more than 800 tokens and over 500 crypto exchanges and virtual assets businesses. CipherTrace's anti-money laundering, compliance monitoring, and Crypto Risk Intelligence solutions are powered by advanced cryptocurrency intelligence and used by top banks. Financial investigators and auditors use CipherTrace blockchain to trace virtual asset transactions. Leading exchanges, virtual currency businesses, banks, and regulators themselves use CipherTrace to comply with regulation and to monitor compliance. Its quarterly CipherTrace Cryptocurrency Anti-Money Laundering Report has become an authoritative industry data source.
CipherTrace was founded in 2015 by experienced Silicon Valley entrepreneurs with deep expertise in cybersecurity, eCrime, payments, banking, encryption, and virtual currencies. The U.S. Department of Homeland Security Science and Technology (S&T) and DARPA initially funded CipherTrace, and it is backed by leading Silicon Valley venture capital investors.
Visit www.ciphertrace.com for more information.