"We want to give users full control over their economies, incorporating digital assets and data to their financial experiences," said Salvador Casquero, founder of 2gether.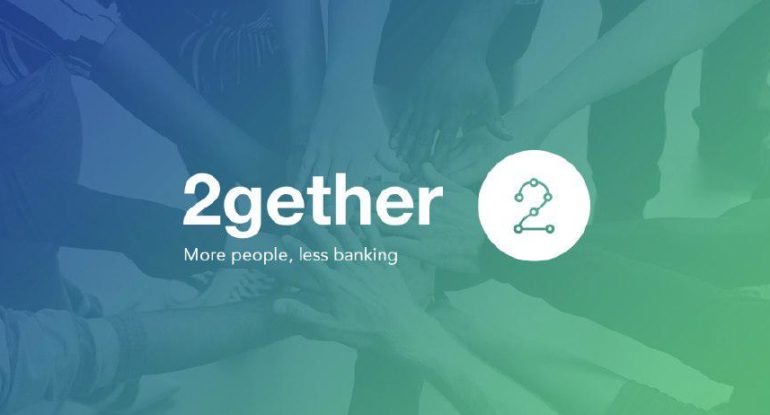 2gether is a growing Spanish collaborative banking platform that aims to "dramatically improve the personal economies of its users." By doing so, they are proposing a new financial model, and thus challenging traditional banks.
Much like how the internet challenged print journalism to adapt to new consumer patterns, 2gether is introducing a new platform in the world of finance and banking. Three new technologies form the backbone of this platform: blockchain, artificial intelligence and big data. They enabled the creation of a collaborative incentive model that makes 2gether sustainable.
The Blockchain Land spoke to 2gether to find out more about how they're redesigning traditional banking using disruptive technologies.
The creation of 2gether
Founded in 2016, their starting point was the redesign of a traditional industry.
"We realized that it was more difficult to transform traditional banking than to redesign it from the bottom up, essentially from zero. Without technological legacies. Without business. Without institutions. Without politics."
Thus, 2gether's mission was born: "create a future where people can participate and share the returns from businesses they interact with."
That took form in the shape of a "true collaborative financial platform," where users have full control of their economies, they get rewarded for their contributions, and "they have a say in the decisions that concern them".
Inspired by the lack of such models in the financial world, they put in place a transitional tech-platform to serve both FIAT-based and crypto-based economies.
Leveraging new technologies is a "must"
2gether gathers three big technologies – artificial intelligence, blockchain and big data. According to Casquero, they consider themselves a fintech company, with a particular emphasis on the 'tech'.
Together, they form the backbone of a financial platform that's defying traditional barriers. Casquero strongly believes that leveraging new technologies "should be a must for any company". The reason is simple: their transformational power, not only on the products, services creation and distribution, but also in the business model.
Indeed, it's their business model that differentiates them from the pool of similar projects.
At the core of the platform, decentralization and sustainability are two crucial concepts
Decentralization and sustainability make up the motor that makes the platform grow. "At 2gether, we truly believe that every user can act as a Founder of 2gether," said Casquero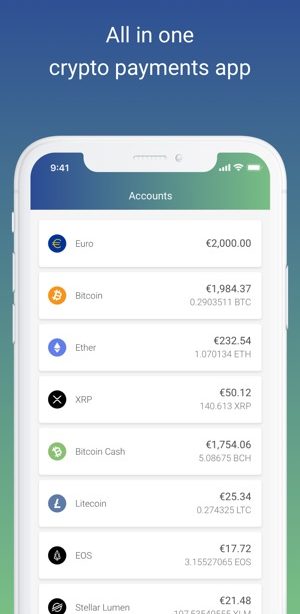 They can "choose if they want to transact with crypto or fiat. They participate in funding, make decisions, and capture the value they create themselves and the community as a whole." 
The 2GT token is an essential cog in the machine, composing an ecosystem where users build the platforms for themselves. Instead of a commission or margin business model, 2gether created a token-based incentive model. Here, the token carries an important weight in the transformational process of an outdated business model.
Through the platform, users make the digital token grow since "every interaction adds value to the 2gether network." The model proposes something beyond the standard.
"As we move towards a decentralized model, the community of users will decide where 2gether is heading next; a true collaborative financial platform."
It is composed so that users, providers, employees and equity holders run their finances in a "new digital country". 'Sustainability' takes a different role.
"We are building a completely new financial platform that helps our clients make the most out of their finances, both in the old FIAT world and in the new CRYPTO asset world."
2gether wants to be one of the first regulated tokens in Malta 
Casquero explained that the goal is to make the 2GT token a "Virtual Financial Asset" regulated under new legislation from the Malta Financial Service Authorities (MFSA). It's an entirely new way to define digital assets.
He believes that issuing a fully regulated token is the key to generate trust in the community. In turn, this will validate 2gether's commitment to trust and transparency.
"The objective with the VFA approval of the 2GT token is to make it available to everyone, as one of the first regulated tokens in the European Union. We believe that by doing so, we will provide both users and investors with a token that meets rigorous legal expectations."
The next steps involve introducing 2gether to the whole of the European Union, including the UK, and after that, expanding to the global market will take place in phases.
Individual IBAN accounts are also in the plans, together with the possibility of adding accounts of other banks and operating from them, based on the PSD2 regulations.
Features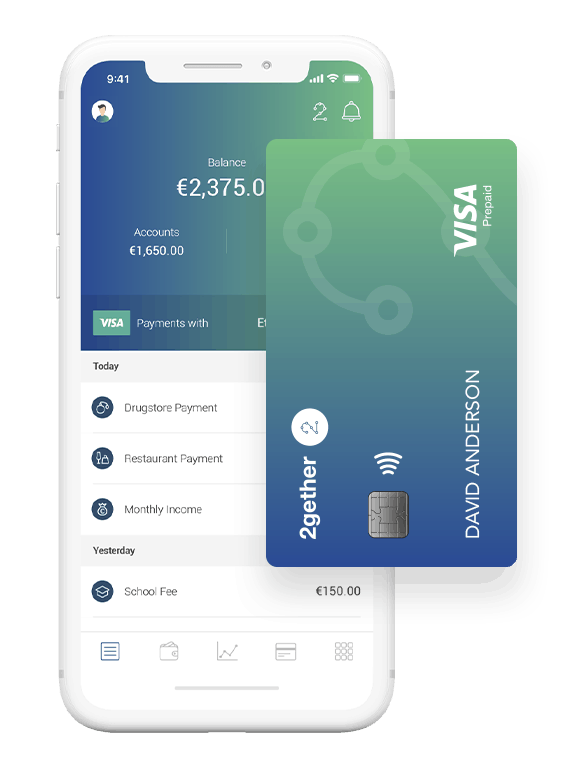 Currently available in the 19 countries of the Eurozone, 2gether's current features include:
– Free access to the app on iOS and Android to use as exchange with competitive and accessible buy- and sale- prices
– Free commission trading through 10€ investment in 2GT token. Benefits include the card, a '2gether Founder' status, and access to more features
– Pay in fiat and crypto at any worldwide VISA point of sale, free of charges with the 2gether card.
Does 2gether represent the future? 
When asked why he thinks "2gether represents the future?", Casquero expressed confidence in the new financial system represented by the company, explaining that it can be exported to emerging economies. He placed his bet on circular economies.
"Today's financial system is promoting a somehow exhausted economy. What is known as in lineal economies (buy, use and throw away), are unfair and unsuitable, both social and ecologically speaking. At 2gether, we think that the future economies are going to be circulars, inclusive, local, and we are preparing a financial platform to serve them."
The model will continue to evolve through the implementation of a contextual marketplace, where users will take full ownership of the data they generate, choosing to share them with third parties. In this marketplace, they'll have access to a range of financial products tailored to them.
The presale is being conducted through 2gether's app. Only 2gether's users can buy tokens, and so far, they've currently on its way to reaching 100million in 2GT, which is the equivalent of 5 million euros.