Electroneum Launches on Four Brazilian Mobile Networks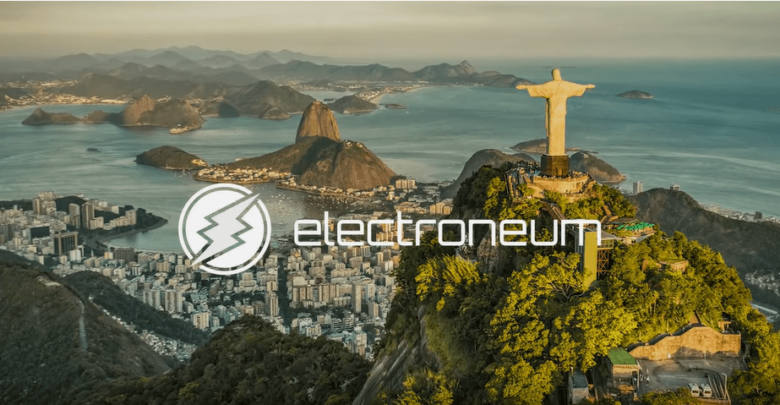 If you live in Brazil, you can top up your mobile phone with Electroneum (ETN). Users can now purchase airtime and data across four of the country's largest mobile networks with ETN directly via the app. 
This will impact 220 million people, or 95% of the population, that will be able to jump into crypto to pay for their data usage. 
Electroneum's introduction in Brazil started last month. Claro, one of the major providers, was the first to enable the service. Now, the latest deal revealed the integration of three providers: Vivo, Oi and TIM. Together, these four companies dominate the mobile market in Brazil, covering 95% of the population. 
How does it work? 
As explained by CEO Richard Ells, they've brokered a deal with a third party multinational wholesaler to make this work.
The third-party operator "makes bulk purchases of airtime and data purchases of airtime and data "from the largest MNOs [Mobile Network Operators] in the world," Ells explained. Then, they resell it to the public, delivering airtime and data via the Electroneum ecosystem. 
"This is the first time ETN users can top up their mobile phones with airtime and data with mobile network operators that cover 95% of the service in a country," Ells said. "It is exciting to offer this service to our fastest-growing community."
Brazil is one of the fastest-growing economies in the world and is ranked fifth when it comes to mobile phone usage, with approximately 84 million adults owning a smartphone. 
Brazil's Electroneum community is one of the fastest-growing in the world. As per the press release, the number of new users is growing daily. Reportedly, subscribers are rewarded up to $3 a month in ETN, encouraging thousands to sign up to the Electroneum mobile app. 
App users can mine ETN through an automated cloud miner that doesn't require any processing power. The only requirement is a daily login to keep the mining process going. According to reports, the app generates per month 120 ETN, which equals to less than 50 cents.
Brazil, the second country to integrate ETN
Brazil is the second country in the world to adopt the ETN system, with South Africa being the first. Expanding to Brazil allows for Electronum to build on the success built in South Africa. 
In the African country, the UK-based company aimed to help millions of unbanked by deploying its mission statement: "unlock the global digital economy for millions of people in the developing world."  
The ecosystem created by ETN in South Africa enabled thousands of users to purchase everyday items such as "milk, bread, and coffee, as well as pay for services including car washes, haircuts, and taxi rides."
Electroneum's expansion to Latin America is part of the company's hope "to take Electroneum's mobile app to as many people as possible." Mobile pop-ups are the first step towards other services, such as international payments.  The company's next steps are to show the "real utility for cryptocurrency users."
READ: Rainforest Foundation Calls for Crypto Donatins to Protect the Amazon