Spain to Track Renewable Energy Generation With Blockchain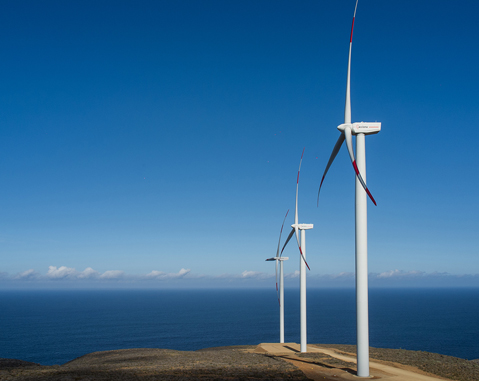 ACCIONA Energia, the Spanish renewable energy company, is planning to use blockchain to track electricity generation, an announcement published on December 17 revealed.
ACCIONA is a renowned name in the international renewable energy industry and is known for producing emission-free energy that powers more than 6 million homes. The company is probably one of the largest renewable energy developers and has more than 9,000 MW owned and installed.
ACCIONA, in partnership with FlexiDAO, a Barcelona-based start-up, has triggered off the project. Reportedly, FlexiDAO provides software tools for digital energy services to electric power companies. ACCIONA has kickstarted the project to enable its clients to check the provenance of electricity distribution.
According to the announcement, both the companies are working on the development of a commercial demonstrator jointly. The aim is to track the renewable electricity generation supply chain from five wind and hydro facilities in Spain to four Portugal corporate customers.
The company is now planning to extend its implementation in other areas, including the areas which do not have a renewable energy certification system.
According to the Director of Innovation of ACCIONA Energia, Belen Linares:
"Blockchain technology can facilitate this service [tracing the renewable origin of energy] considerably to clients in any part of the world."
Blockchain is the New Go-To Technology for the Energy Industry
Blockchain is undoubtedly finding an array of applications across the globe. A lot of companies are deploying blockchain in their supply chain network and operations. We've covered how Singapore Power Group released a blockchain-powered market for renewable energy trade. Similarly, two energy divisions of Siemens, a German tech giant, joined a blockchain-based energy platform to boost the use of decentralized technologies.
On the same lines, the South Korean government announced that it plans to set up a blockchain-enabled virtual power plant (VPP) in the city of Busan with an investment of 4 billion won ($3.5 million). A VPP is a cloud-based distributed power plant that makes the best use of multiple energy resources and optimizes the power generation.
However, it is essential to understand the challenges and benefits of applying blockchain in the energy trading industry. Scalability and price are some of the issues, yet the technology's applications are promising, and the developments are quickly showing us how it can be implemented in the sector.