Binance Chain Has Become the New Home for Crypto Tokens
Projects are migrating, attracted to the new platform's features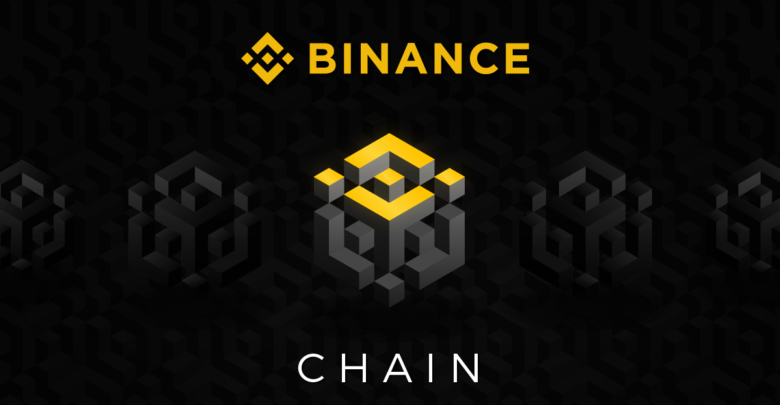 Since Binance Chain's launch in April, 19 projects have migrated their tokens to the platform. The new blockchain offers faster transactions, security and user-friendliness. Even though its been deemed as 'centralized', it's attracting a good portion of the token economy. Let's have a look at the latest projects that migrated!
Binance, one of the leading digital assets exchange, launched Binance Chain this April. Binance Chain is a public blockchain, created to focus on the transfer and trading of blockchain assets. Performance, ease-of-use and liquidity are the blockchain's backbone.
The new native blockchain was built to serve as an "alternative marketplace for issuing, using, and exchanging digital assets in a decentralized manner." 
Binance Chain's first use case was a new decentralized exchange, Binance DEX. It disposes of the same features as Binance, with the security and benefits offered by the decentralization aspect. 
Binance Chain became the blockchain for Binance Coin (BNB), which resided on the Ethereum blockchain as an ERC20 token up until April, when the swap began. Reportedly, 5 million ERC20 tokens were burned on the process. Last, but not least, it was also created to be home to third-party tokens. And it seems as if this feature has hit the spot. 
Since the announcement in April, Binance Chain has continuously made the headlines for its massive developments. Recent developments have shown that Binance Chain is attracting a good portion of the token economy, with projects that vary from video attention token to financial platforms, choosing to migrate. It seems as it Binance Chain has become a hot, secure and credible home for crypto tokens.
But why? Let's have a look at the projects that have decided to migrate, and we'll understand the reasons behind this decision. On the process, we'll have a look at the features that have caused this migration frenzy (if we may call it that!).
April 18 – The first project migrates to Binance Chain
Mithril
The first project to migrate to Binance Chain was Mithril, a decentralized social media platform known for using "social mining" to distribute crypto rewards. This concept was created based on the rewards system, geared to encourage content creators to interact with the other users. By producing and uploading contents, users acquire MITH tokens. 
Mithril assured that assets could also be managed effortlessly through VAULT, where users can exchange their tokens, acquired through mining to other cryptos, or simply withdraw. 
Mithril migrated its tokens from Ethereum's ERC-20 standard to Binance Chain's BEP-2 standard just after the mainnet launch of Binance Chain. The choice to migrate was based on three characteristics offered by the new platform, which was seen as crucial to the success of their ecosystem. 
Binance Chain's focus on "usability, security, along with the incredible speed of one-second block times, made migrating to the Binance Chain an important strategic initiative."
On their official announcement, it reads: 
"By migrating to the Binance Chain, MITH token holders will be the first to experience the speed, security, and user-friendliness on the new Binance DEX platform while maintaining full control over their own funds."
Fusion 
Fusion, a non-profit organization, integrated into Binance Chain mid-June. Fusion is a blockchain platform for financial applications. One of these applications is tailored to developers, who can build financial asset management tools, create an exchange and even manage royalties. Any business "that deals with financial transactions can benefit from Fusion." Their goal is to become "the most connected ecosystem in the cryptocurrency landscape."
The move is the product of a vision shared by both companies, of a "not-too-distant future where digital assets can freely interact without any technical barriers." It was also part of their objective to push blockchain adoption forward. 
Fusion migrated a portion of FSN tokens to the BEP-2 standard compatible with Binance Chain. Behind the move, Fusion cited: "a high speed, secure and user-friendly blockchain that serves as a solution for users who would like to issue and trade digital assets whilst maintaining complete control over their private keys."
June 30 – It's Ai's turn to join the migration
DeepCloud AI
"An AI-driven cloud computing project built on the blockchain", is DeepCloud AI's description. The core of the project is to match, through AI matching engines, the right resources based on applications needs and location. They have applications in a wide range of sectors, including supply chain management, smart city infrastructure and AI learning, 
They announced their migration at the end of June, converting its ERC-20 DEEP token standard to BEP-2 standard, as well as a submittal for listing proposal on Binance DEX. Attracted by DEX's low-latency and high throughput, a more trustless user interface await for future holders of the DEEP token. 
Max Rye, DeepCloud AI's CEO, talked about the decision to migrate: 
"[Our] commitment to Blockchain adoption can have no bigger supporter than Binance. Moving forward, we are excited to announce a lineup of projects in the pipeline that will utilize our cloud fabric and blockchain, thereby seeing the real value of our utility token."
July 4 – A big partnership for Binance Chain 
Verasity
Verasity is an attention-based platform for video rewards. According to their homepage, they build the "infrastructure and tools for video publishers to serve rewarded video and loyalty programs to their viewers." 
Reportedly, Verasity's ecosystem is open to 1.6 million video publishers, 550 million users and 110 billion monthly views. Its technology is has been integrated into major publishing sites, such as Vimeo and Youtube. What's interesting about their token model is that video publishers aren't the ones directly rewarded. The viewers receive VRA tokens as a reward for watching ad-free videos online. 
With the move to Binance Chain, anyone that has a VRA token will need to migrate them to Binance, where the tokens become VRAB tokens. The market cap was at $2.8 million at the time of the announcement, at the end of May. 
As the reason for the shift, security, lower fees and liquidity were cited once more. Verasity cited the platform's "transactions speeds of one-second confirmations, assisted by its deployment of the Tendermint BFT consensus algorithm." In other words, the Tendermint BFT consensus algorithm doesn't have smart contracts embedded, which means that functions are limited to trading and issuance of new tokens. The current transactions-per-second rate of the blockchain is a couple of thousands, but it can be topped up a notch if necessary.
July 10 – A mission to fight digital fraud with tech
V-ID
V-ID leverages blockchain to end all document fraud. The goal is to deploy a service that detects any manipulation in a digital file. For that, they put in place a 'validation process' of 'verifiable' files to detect any unlawful manipulation. Throughout the whole validation process, the files' fingerprints are saved on the blockchain. 
The use of VIDT token is essential during the the validation process. Wallets with a specific VIDT balance are assigned to organizations. Each time a file is validated, a VIDT transaction containing all the necessary details, and a VIDT token used is deducted from the wallet. 
The move to Binance Chain reflects V-ID's continuous exploration of blockchain technologies and expansion of partnerships. Binance Chain's transactions costs, thrust and potential were cited as the reason for this move. 
"Joining Binance Chain is perfectly in line with our continued pursuit of tech advancements and exposure to larger communities," said Marnix van den Berg, Co-founder and Lead Product Development at V-ID
Faster transactions vs centralization: which one is more important?
Brand recognition plays its part, but it's undeniable that the growing support is making Binance Chain a worthy competitor to leading blockchains such as Ethereum and NE. In total, 19 projects have migrated so far, attracting tokens thanks to its speed, interoperability and non-custodial features. 
However, controversy follows. According to critics, the platform "isn't truly decentralized", given that it's a BFT-based blockchain with few nodes. But, on the other hand, this is what allows the platform to handle large transaction volumes. In addition, the lack of full node source code raised the question if Binance was willing to violate their own semi-official coin listing policy. 
It is of no surprise that Binance is at the center of attention as they've been known for taking controversial actions, usually counterbalanced by one main reason: making advances in technology. Undeniably, this migration shows that projects are betting on the new blockchain to provide numerous benefits, despite it being 'more centralized' than usual. It'll be interesting to follow the other projects that decide to migrate!